When Vanita Parti left her job in marketing to look after her two children, little did she know that this sacrifice would mark the beginning of a huge global business venture that would eventually lead her down the path to an MBE.
Parti's brainchild, Blink Brow bar, was launched in the UK in 2004. The first ever walk-in brow bar in the country, her idea was to bring traditional Indian threading techniques to the high street while also catering to the busy lifestyles of time-starved businesswomen and mums alike.
Now, 11 years on, Blink has gone from strength to strength with over 22 walk-in bars across the UK, and another which has more recently opened in SAKS New York.
And with the likes of Cara Delevingne making waves in the fashion industry - it's safe to say that defined brows aren't going anywhere.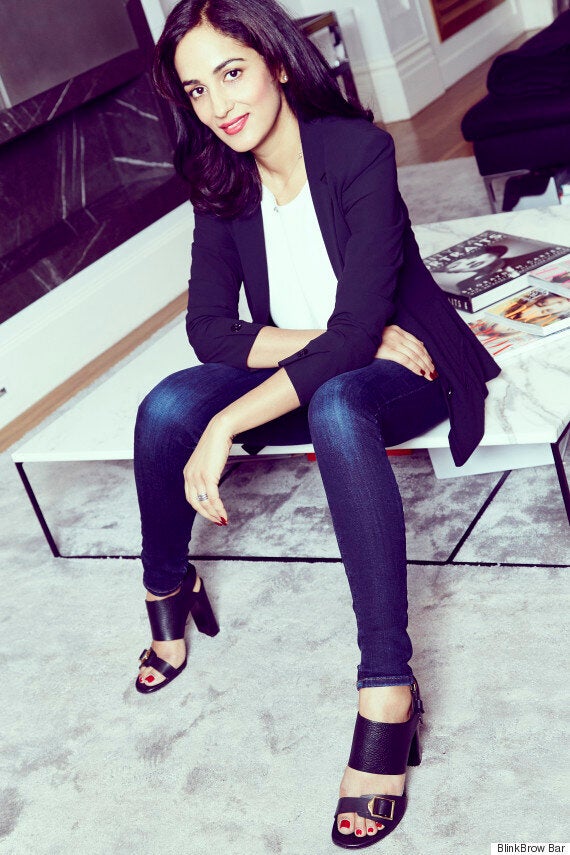 But the kind-hearted businesswoman is certainly not all work and no play. When she's not at Blink HQ or supporting Delhi-based children's charity Butterflies, the 46-year-old is spending time with her husband and children, practicing yoga or even attempting to learn piano.
How does she squeeze all of this into 24 hours without possessing some magical power that stops time?
We caught up with Parti to find out.
How did you come to start up your own business?
I actually left my job to be with my then two very young children but I missed work and decided that the only way to get back into employment on my terms was to set up my own business.
When I decided to leave, I was very sad because I loved my job and my colleagues. But I realised it was just too hard to be ambitious in a corporate role and be with my children. So it was the right decision for me at that time.
I also knew that I would be working on a new business concept of some kind and that was exciting.
What was the biggest challenge setting up your business?
Getting people to buy into the concept was very hard. I was setting up something that didn't exist and no one was convinced that women would sit out in public and get a beauty treatment.
Once we got our first brow bar set up it was challenging finding therapists that were prepared to travel to central London to offer a different type of service.
Have you faced any obstacles relating to your gender since setting up Blink Brow Bar?
I don't believe that I have faced any obstacles at all in terms of gender.
I don't really think about the fact that I am a woman but just someone that had a good business concept that made sense to the public consumer.
London is a fabulous city that embraces all types of people and ideas so it was the perfect place to launch my business.
If I had faced any obstacles due to gender, it would have definitely just spurred me on even more and we certainly wouldn't have been able to build a successful workforce of 200 women.
You also work closely with Butterflies charity - why did you choose this particular charity?
I really wanted to choose a charity that resonates with my workforce of women who have primarily grown up in India.
We researched many charities but this was one that felt personal. We supported a night shelter and are now funding a childline for street children in distress.
Why is it important for you to help others?
I have been very lucky to have a successful business and much of it is to do with the amazing women that I work with and the art of threading which has come from India.
I wanted to give something back to India, as I've been visiting Delhi since I was a child and it feels right to help young children who have nowhere to turn and are without the privileges of a western life.
How did you feel when you received your MBE?
Shocked and thrilled. It was wonderful to visit Buckingham Palace and receive the Honour from Prince William.
The recognition has meant the world to all of us in the business.
Can you describe a day in your life…
I wake up bright and early and get the children off to school. I do my last drop off at 8.30am and might have a coffee with another lovely mum or go for a run.
I will then head in to the office in Marylebone or work from home depending on meetings and my daily schedule.
There's a team of about ten of us in Head Office and my time is spent catching up with everyone. Meetings can span any part of the business from legal or financial issues to developing products or meeting beauty buyers.
Some days are more exciting than others but no day is the same and I feel that I learn something every day. I try and get home to catch the tail end of homework and sometimes rustle up dinner for all, but if I'm busy my wonderful housekeeper will prepare something for us.
I try and squeeze in things for myself like piano lessons or yoga where possible. I also like to have an easy Friday so that I can do errands for the kids and prepare for the weekend which are very family and friends focused.
I tend to catch up on a lot of work in the evenings unless we are going out, but this tends to be saved for the weekends when I feel a lot more relaxed and don't have to prepare for the day ahead.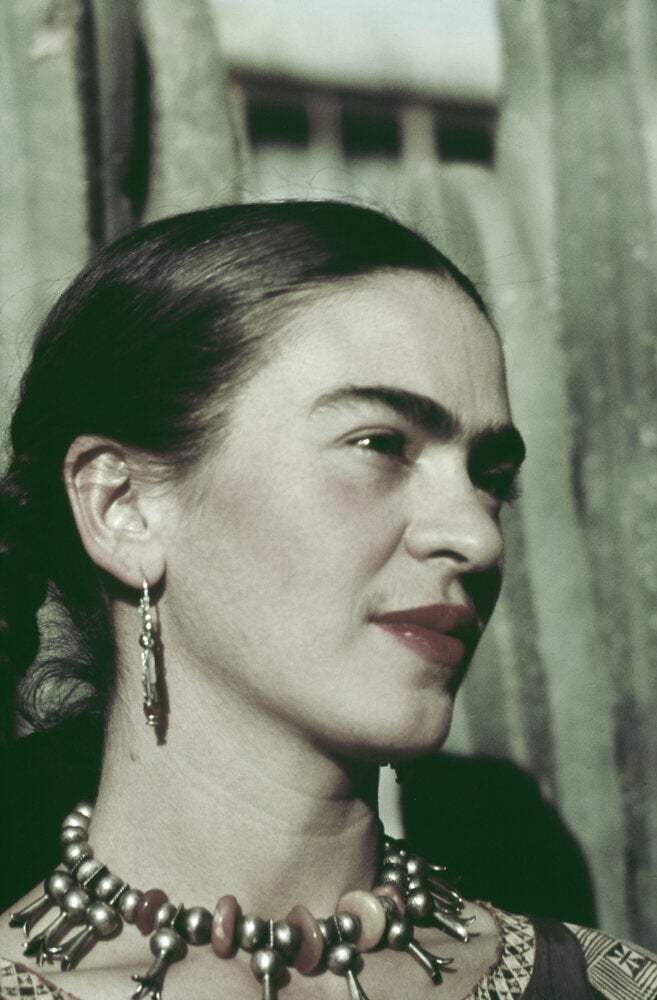 Best Celebrity Brows Of All TIme
How do you manage your work/life balance?
It was very hard to begin with as the kids were young and we had little help. It's become easier as all aspects of this have changed.
I try and get as much work done as I can when the children are at school and in the evenings so that I can focus on them during the early evenings. The hardest thing is trying to remember their busy schedules as well as my own.
I invariably let balls drop but the kids are pretty good at laughing it off by now.
How do you let off steam after a long day?
A glass of wine and chat with my husband. I am a bit of a drama junkie so love to relax in front of a Mad Men or Homeland type of series.
What tips do you have for women who might be considering setting up their own business?
Keep focused. I know so many people who keep changing their goals or give up at the first hurdle. It isn't easy but passion and commitment are so important in the first stages.
A really clear brand and knowledge of what you are bringing the customer is also vital – always come back to this to make sure you are on the right track.
And finally, what does the future hold for Blink Brow Bar?
Oh so much – we have barely scratched the surface. We are growing our range of bbrowbar products which should cater for every eyebrow need.
We are also looking to expand our services globally, namely the US and are delighted that Blink Brow bar has been such a hit with the ladies of Manhattan.