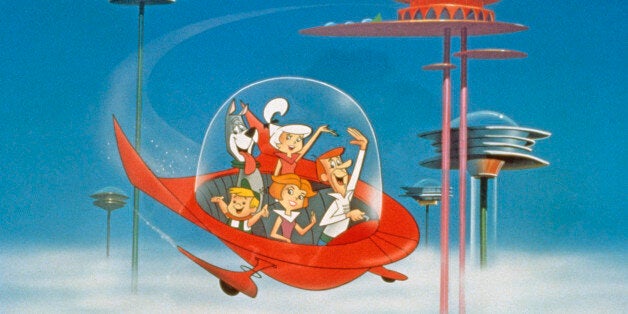 If you're of a certain age, you may remember watching The Jetsons as a child and fantasising about its domestic utopian future, filled with robot housekeepers and ingenious labour-saving devices.
When the show first ran in the 60s, these concepts were nothing more than flights of fancy about a space-age future – and barely closer to reality when the show was revived two decades later.
But if The Jetsons movie, currently in production, wants to retain its futuristic theme, they're going to need to make some serious modifications – because The Jetsons Age is already here. Well, kind of.
While Toshiba's Geisha might not be a patch on Rosie the robot maid (but twice as scary), labour-saving gadgets and home appliances that can be connected and controlled from one smart mobile device are taking us ever closer to 'the connected home' of the future.
"The big technology story for us recently has been connectivity," says Matt Leeser, Head of Buying for Communication Technology at John Lewis. "As technology advances, more devices are becoming wireless, bringing the dream of a fully automated home closer to reality," he says in his HuffPost UK blog.
"In the future, we expect to see a home where all appliances are connected, and can be controlled by one central hub, allowing personalisation and greater lifestyle choice," he adds.
At the Consumer Electronics Show (CES) 2015, 'the connected home' was one of the dominant themes, with an array of home automation products, such as wifi speakers and remote thermostats, vying for attention, alongside the latest wave of 4K, UHD and curved screen TVs.
From digital locks and smart washing machines to the kettle that's controlled by your smartphone – here are some of the smartest high-tech products you can expect to find appearing in your home sometime soon.