While we're celebrating the achievements of womankind this International Women's Day, we must not forget about the LGBT women around the world doing amazing things.
The sad truth is that LGBT women rarely get the recognition they deserve in mainstream media, so we decided to shine a light on just some of the fabulous women making the world a better place for all of us, regardless of our sexuality, gender or race.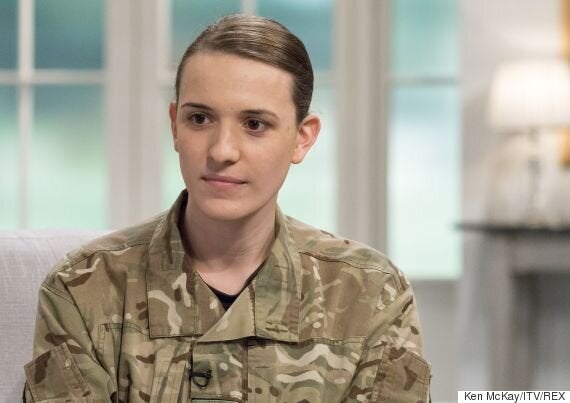 Captain Hannah Winterbourne is a trailblazer for transgender women across the world, showing that you can unapologetically be who you really are, even in industries such as the army, perceived by many as traditionally conservative and rigidly masculine.
She realised she was a woman while at Sandhurst at the age of 23 and now sets an amazing example to trans people around the world to be courageous and honest.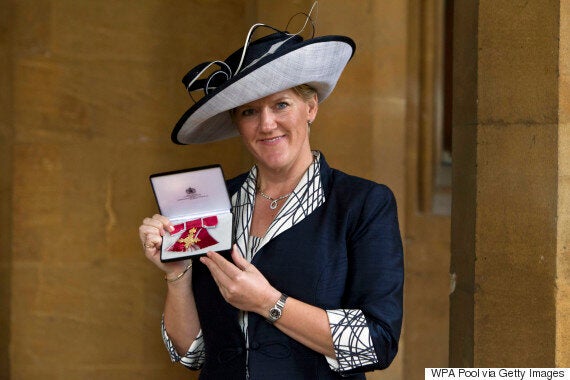 On top of that, she stood her ground and presented at the Sochi Winter Olympics, despite Stephen Fry's suggestion that Britain boycott it.
"I will be presenting from Sochi for the BBC. I will do so because I am a sports presenter who happens to be gay. I think the best way of enlightening societies that are not as open-minded as our own is not to be cowed into submission," she said.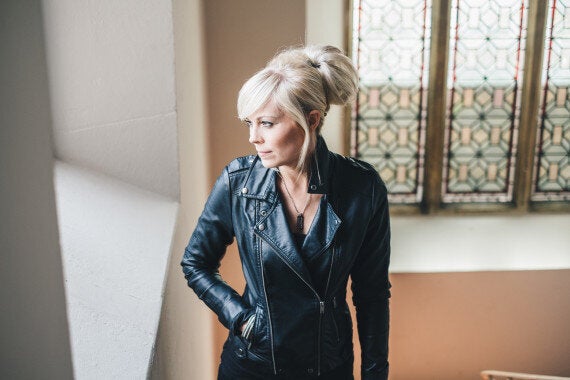 Earlier this year, Vicky Beeching - Christian rock star, theologian and broadcaster - came out as gay in an exclusive interview with The Independent. The 35-year-old says that coming out in the national media felt "like detonating a bomb". But while some people from the Christian community boycotted her music, countless others rushed to support her and commend her bravery.
Last year, Juno and Inception star Ellen Page came out during a 'Time To Thrive' Conference for LGBT youth in Las Vegas.
"I'm here today because I am gay… I am tired of hiding and I am tired of lying by omission," she said. "I suffered for years because I was scared to be out. My spirit suffered, my mental health suffered and my relationships suffered. "And I'm standing here today, with all of you, on the other side of all that pain."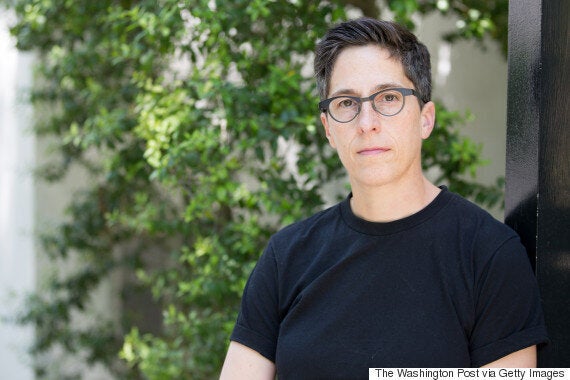 Cartoonist Alison Bechdel originally shot to fame for her comic strip Dykes to Watch Out For, but these days she's perhaps more well-known for creating The Bechdel Test.
A piece of fiction passes The Bechdel Test if there are at least two female characters who talk to each other about something besides a man.
Sounds simple, but it's certainly helped to highlight some of the sexist practices in Hollywood.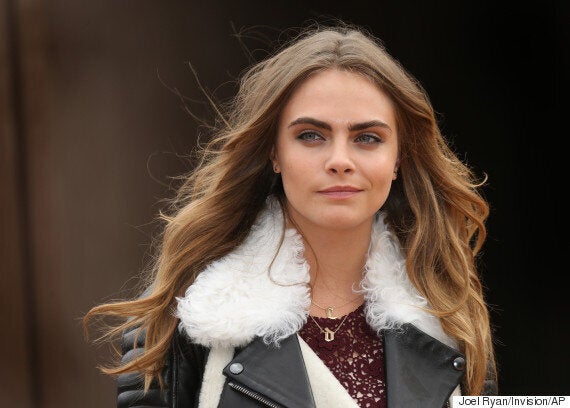 Despite being catapulted into the world of high fashion at a young age, Cara has never lost her sense of identity and has managed to retain her defiant sense of humour. She hasn't identified officially as being lesbian or bisexual, but has been outspoken about the subject.
As the first supermodel to properly embrace social media, she has used her fame to draw attention to LBGT awareness campaigns such as National Coming Out day, which she supported by sharing a picture of herself on Instagram wearing a 'We Are You' T-shirt, along with the caption: "Doesn't matter who you are or what you believe it, we are one! Don't be scared to be who you are."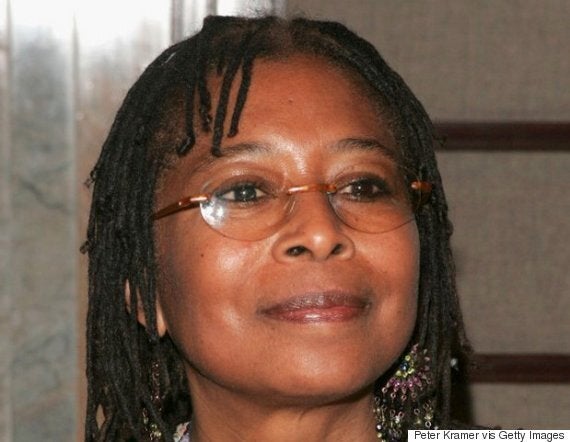 Author Alice Walker was the first black women to win the Pulitzer Prize for Fiction was she received the accolade for her novel The Color Purple in 1983.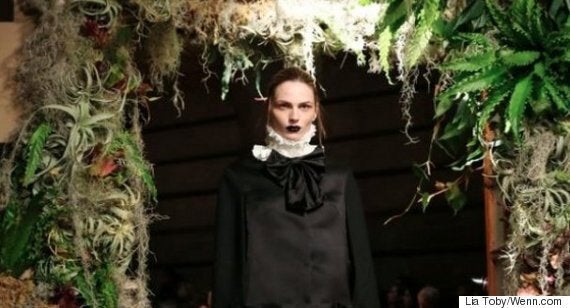 The model, who was formerly known as Andrej, previously modelled both male and female collections, including for designers Jean-Paul Gaultier and Marc Jacobs.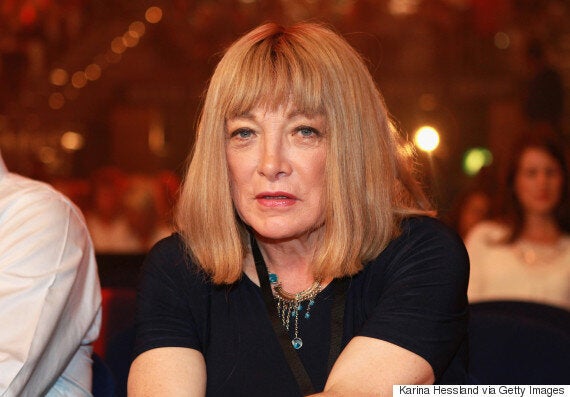 Kellie Maloney bravely didn't pull any punches when she opened up to the public about her battle with depression.
"If I hadn't come out as a woman, I wouldn't be laying here on a beauty clinic treatment bed, I would be laying on a slab in an undertakers," she told Hello magazine.
"That was the choice I had, it was either let it beat me and have the depression kill me or come out and embrace the world."
For a former boxer to speak about their emotions in such an open and honest manner, was a real first – and it will hopefully lead to more open discussions about mental health in the world of sport.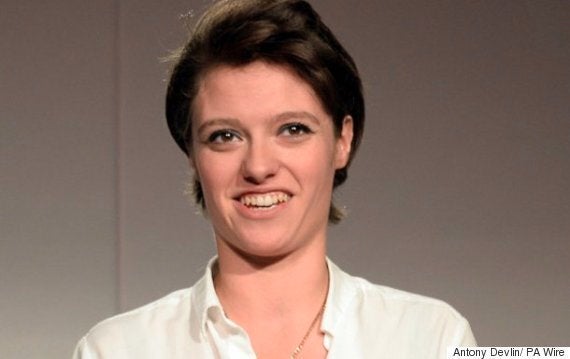 Jack Monroe is an inspiration for her energy alone, she never tires of campaigning for the issues close to her heart such as food poverty and equality, and she refuses to be silenced either by twitter trolls or heavy-weight columnists such as Richard Littlejohn or Sarah Vine.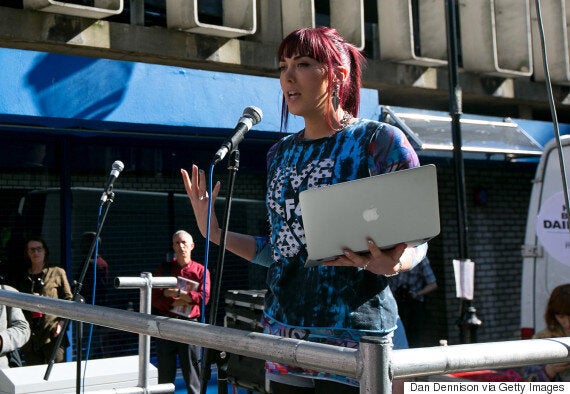 As an acclaimed transgender rights activist Paris is determinedly changing media representation of transgender people like herself. As the first transgender presenter for Radio 1 and Channel 4, she has been instrumental in bringing trans issues to the attention of a a mainstream audience. She is an ardent believer in everyone's right to completely own their own body - and for that we salute her.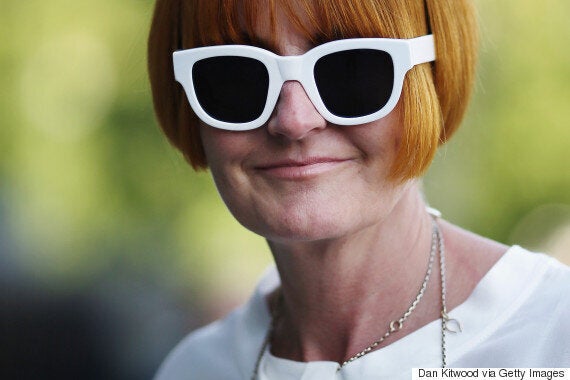 As lesbian celebrity power couples go, Mary Portas and Melanie Rickey is it for Britain. But beyond the amazing clothes those two wear, they were among the first to get married after legislation passed and Portas considers herself a role model for the gay community.
She advocates the idea of family but also is happy to talk about her own set up - brother Lawrence was the sperm donor for their son Horatio - to help other people feel less marginalised.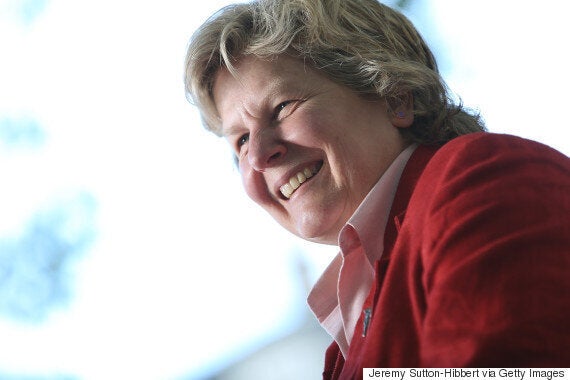 Sandi is a woman of many talents. She is a writer, broadcaster, comedian, actress and producer and as an openly gay woman, she has had to fight against prejudice to make her mark in all of these professions.
Sandi also devotes time to speaking about gender equality at secondary schools, and has written a book for children called Girls Are Best, which encourages readers to take a question approach to history books that ignore the contributions of women.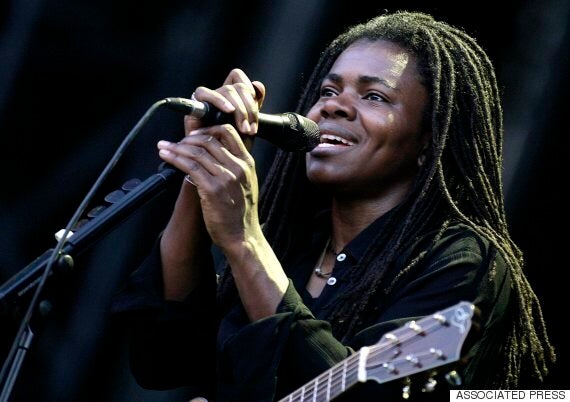 'Fast Car' singer-songwriter Tracy Chapman is most well-known for her Grammy Award-winning music. She dated writer Alice Walker in the mid-1990s and is an influential social activist.
She performed at Nelson Mandela's 70th Birthday Tribute, which raised money for South Africa's Anti-Apartheid Movement and AIDSLifeCycle.