Sarah Stage is over 8 months pregnant, but judging from her maternity pictures, she's not your average mum-to-be.
The 31-year-old model has been documenting her pregnancy on Instagram for her 1.1 million followers, showing off her baby bump in lingerie and bikinis.
Oh, and did we mention her abs are still more impressive than ours, even though she's due to give birth in less than a month.
She's using a food delivery service in LA to get "healthy meals" delivered to her door, which usually include chicken, quinoa and vegetables.
Many on Instagram have expressed envy at Stage's toned figure, with one user saying: "How is this possible? I wish I looked like this when I was pregnant."
But others have expressed concern that Stone's baby bump may be unhealthily small.
A picture of her in the gym while seven months pregnant has gained over 1,300 comments, many of them negative.
Some on Instagram have called the image "disturbing", while others have expressed concern that she may be damaging the health of her unborn child by exercising while pregnant.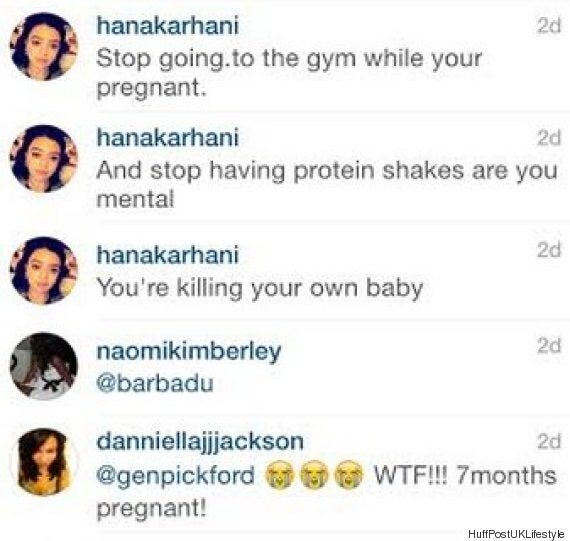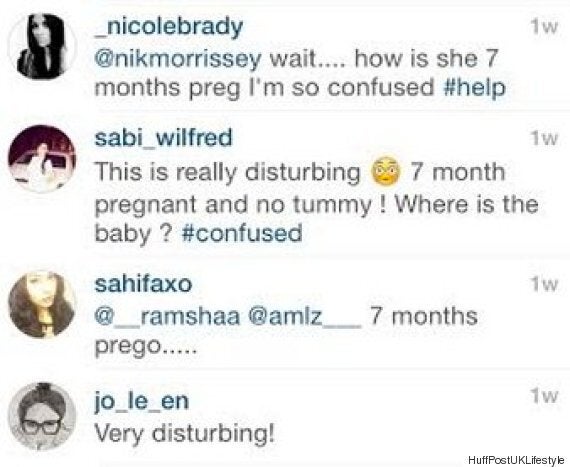 "It can help to reduce the risk of thromboembolism (clotting problems) and increase maternal circulation. But she should not continue to exercise if she feels tired or breathless," she added.
"Excessive maternal exercise is not good for the baby because it may divert blood flow away from the placenta. Good placental circulation is necessary for normal fetal development."
Stage has acknowledged the negative comments she's received online, but has assured her fans that she and her baby are healthy.
"My doctor says the baby is healthy and that's all that matters to us."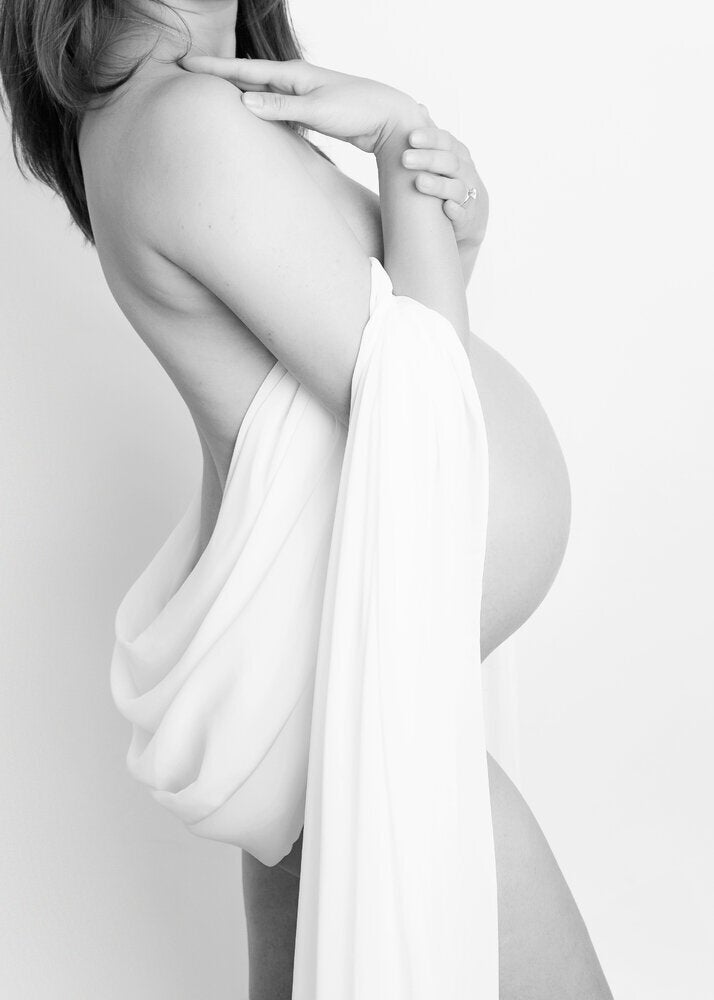 Photos Reveal 'Sexy, Sensual' Side Of Pregnancy
Related