Been missing Jason Momoa since he disappeared as the all-powerful Khal Drogo from 'Game of Thrones', after his wife Daenerys Targaryen unceremoniously smothered him with a pillow?
Fear not, because you can catch him in 'Wolves' out now on DVD, and promisingly billed as 'Teen Wolf Meets Twilight'. We have Jason in action above in our Exclusive Clip...
Confused? Our clip below reveals a little more... 'Wolves' follows the story of Cayden Richards ('X Men's Lucas Till), a young, handsome eighteen-year-old with an apparent edge. Forced to hit the road after the death of his parents, Cayden finds his way to an isolated town to hunt down the truths of his ancestry which, as you may be able to tell, are not entirely usual...
In addition to this, Jason has a handful of big films coming up. He plays Aquaman in the forthcoming 'Batman V Superman: Dawn of Justice', as well as the ensemble piece 'The Justice League Part One'. Not only those two, but he gets a film of his own as Aquaman, scheduled for release some time in 2018!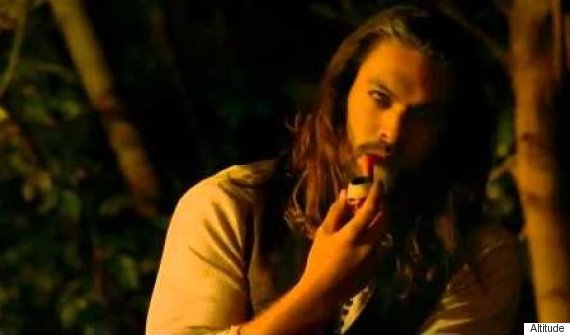 Jason Momoa is Connor, a distinctly wolfy-looking individual in 'Wolves'
'Wolves' is available on DVD now. Watch the trailer below...
LIKE US ON FACEBOOK | FOLLOW US ON TWITTER