This is the Artiphon Instument 1. It's a digital instrument that can be a violin, guitar, piano and beat maker and it's currently crushing its Kickstarter goal.
It has been created as a multi-purpose music-making device for those that want the physicality of creating music without the inconvenience of having to own every instrument.
With continuous pressure and velocity sensors the Instrument 1 can be strummed, tapped or bowed. You can record using either the companion app or any of the hundreds of apps that are compatible with MIDI controllers.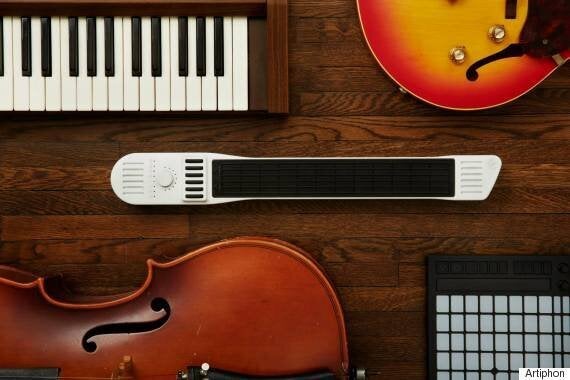 You'll need to wait a while however as Artiphon doesn't plan to ship them out until early January costing $399.
Popular in the Community