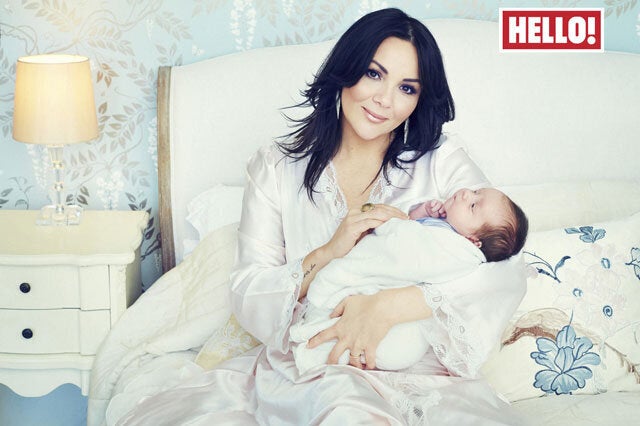 Martin McCutcheon has showed off her new baby Rafferty for the first time in a Hello! photoshoot.
The former EastEnders actress, 38, gave birth to little Rafferty last month after struggling to conceive, and she is LOVING motherhood.
She told the mag: "I have never been so in love, so content and so full of happiness in my life.
"This boy is the love of our lives and I think the fact this didn't happen easily for us and we faced challenges along the way has made him even more precious."
Martine and hubby Jack McManus told how Rafferty had fluid in his lungs when he was born, but he recovered after two nights in a special unit.
She said: "I used to think, when I heard people say having a child was their most life-changing moment, that they were just saying that because it was the expected thing to say.
"Basically, his lungs were filled with fluid, but we were told that it wasn't anything to panic about and that he was being taken to the special care baby unit to be monitored.
"I was aching for that skin-on-skin contact and to hold my baby and bond with him.
"(But) when we went to see Rafferty in the incubator, he was already trying to lift his head and I thought, 'you're going to be just fine, little man'."
Martine announced her son's birth on the morning of his birth on February 5, telling her 89,000 Twitter followers:
According to our Baby Names Finder, Rafferty is an Irish name which means 'prosperous'.
Martine's husband Jack, 30, later told Hello!: "We are delighted to announce the birth of our baby boy Rafferty Jack McManus! Born at 10:16am on 4th February weighing 6lbs 14oz.
"Mum and baby are both beautiful and doing well and I'm the proudest Dad in the world right now. X"
The full interview is in this week's Hello! Magazine.