Duncan James is still shaking his head in wonder. "Eurovision was undoubtedly the craziest, most surreal thing I've ever experienced in my life," he decides, no small statement coming from one of Blue, who've recorded with Elton John and been set up by a production crew in Ibiza for an entire TV series.
Duncan says of the offer for the band to compete for the UK back in 2011, "It was one of those things we talked about too much, until we realised, we just had to go for it, accept it for what it is."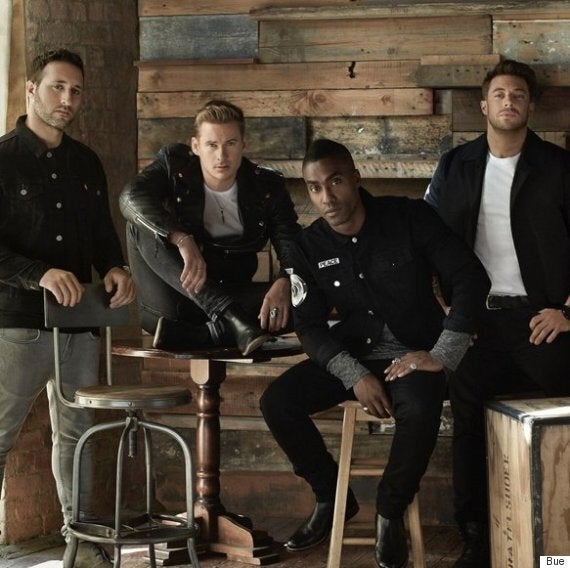 Back in Blue - Antony Costa, Lee Ryan, Simon Webbe, Duncan James
There was bad news and good news for Blue that weekend in Dusseldorf, where they ended up coming 11th overall. Antony Costa remembers, "Germany gave us nul points, and we were number three the next day in the charts, and they signed us to a record deal. Because of Eurovision, we were in the top ten across Europe."
The rest of the band giggle at this, just another bizarre chapter in the up-and-down story of Blue, ever since they formed back in 2000, of which another page is about to be written, after music veteran Brian Rawling sat them down last year and said he wanted to take them back to their musical roots. The result is the album 'Colours', including a handful of classic tunes showcasing their undoubted vocal abilities, a new signing to big label Sony and the lads' gratitude that they've been rescued once more from the creative wilderness…
Duncan tells me, "This whole Motown sound which suits our voices better than the last album. Getting back in the studio is more fun than it used to be.
"I think the older you get the more singing you've done, the more mature your voice is and you have more control. At the beginning, we were in our twenties, Lee was a teenager and we weren't really honing our trade. Now, we just know each other's voices so well, it's just instant."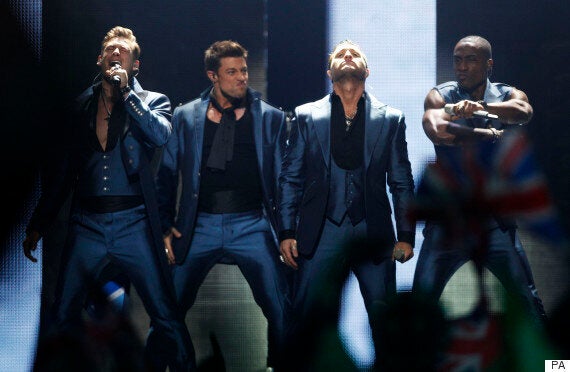 Blue came 11th at Eurovision, but that cloud had a silver lining
What of the pressure to shift more albums to add to their 16 million records sold? Lee Ryan decides there's no point worrying…
"I think the industry's changed so much that you don't have to put yourself under that pressure. You try to make music for other people, for the fans, yes, but it's better just to make great music and put it out there… we don't worry too much about what is current, because it changes so quickly. We made that mistake with the last album."
For the band as a whole, and Lee in particular, it's palpably a relief to be talking about music once again, after another year of mixed fortune for some of them. Simon Webbe found a whole new fanbase with his turn on 'Strictly Come Dancing' but also revealed his suffering with depression. Back from the Strictly tour, he hopes now that opening up will do someone, somewhere, some good…
"You HAVE to open up to someone," he says emphatically. "Speak to someone, a friend, a member of your family, even a stranger on the bus if you have to. Just let it all out, because bottling it up is terrible."
The four of them share his propensity for honesty, which undoubtedly makes good telly, proved when they stole their series of 'Big Reunion', and were invited by the same production team to run a beachside bar in Ibiza. What they didn't realise – not sure how – was that the whole thing was a set up, with even their manager in on the joke. "We never even clocked it. We knew something was a bit off, but we just sort of trusted everyone," admits Duncan now, grinning at how he knows this must sound.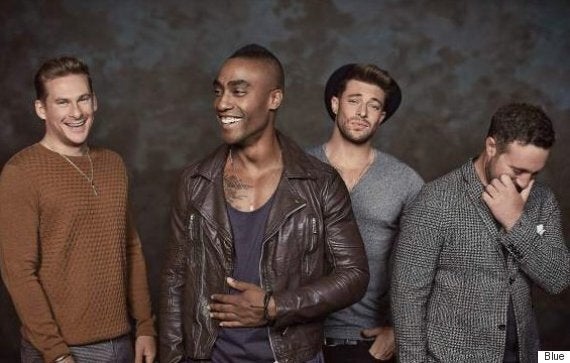 "When anything bad happens, we're the first to know," says Simon
Meanwhile, Lee divided the CBB-watching nation with his antics on the reality show, and it's clear he's still nursing his bruises…
"I wouldn't say it's the best show to do. I still get abuse from people. I went out the other day and it happened," he reveals.
"It's made me a bit of a recluse if I'm honest, I don't like going out anymore, I get real abuse off people. They think they can say what they like to you. It gets to the point where it's so hurtful you go, 'why would you say that to a human being you don't know?'"
Lee happily admits he did the show for the money – "if you knew how much money I got paid, I'm sure a lot of people would have done the same thing" – and laughs when Duncan adds, "We just told him to keep his head down…"
Lee reveals how the producers asked him to play along with the women inside the house, saying they had the whole thing planned, and is still bemused by the wrath he attracted. He says he didn't watch this year's tireless shout-off of walkouts, expulsions and Perez Hilton but chuckles, "Apparently, it made my year look tame."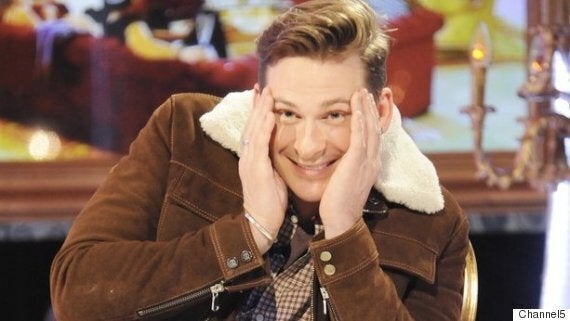 Lee Ryan is still bemused by his 'national villain' status following his stint on CBB
Despite being labelled a pariah "for basically kissing a couple of women", Lee is perfectly clued up on the band's position in the business and the bargain they've negotiated for themselves.
"I would love to be incognito and just make music, but it's not possible in this day and age. What we've come from is a pop background, we're not an indie group, we're a commercial entity, and that comes with a price.
"Sometimes you sit there wondering what the hell you're doing, thinking it's not fair, it's not what you signed up for, but at the end of the day it is, so it's hard for us to complain when actually our lives are as much about being public figures as they are about artists and musicians. What am I going to do now – go and work a normal job?"
At this point, the other three have fun, trying to think of jobs Lee could be doing instead. Looking at them, high-fiving each other, hanging out together happily as they embark on this latest chapter in the unfolding Blue story, a decade and a half after they started out, it's hard not to be impressed by the enduring bond between these four – no solo aeroplane rides between gigs for these chaps.
Simon agrees that strength in numbers remains their biggest asset, and it's a quality that's undoubtedly been tested…
"We're always the first to know about whatever's going on. Someone will say, 'I'm not feeling too good about this. What do you think I should do?'"
Duncan adds, "We've all grown up in this industry and coming into middle age. I've spent my whole adult life in this industry,
"To say that we've been through it all and we're still together, original band members, no swapping people out or any of that bullshit, we have literally ridden the highest wave and crashed to the bottom of the sea and pulled up together. It's basically a family unit by now.
"Who knows how long it will last? It might all end this year, you never know, but the fact is, we've got another opportunity, and to do it together is even better."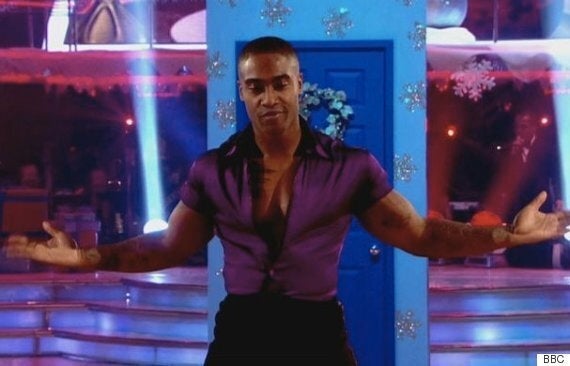 Simon Webbe secured a whole new fanbase on 'Strictly'
Simon concludes, "We go to sleep living the dream, wake up and we're still living it. No matter where we are in the industry, I still wake up every morning, I get to sing and get to do something I love. That's the bottom line."
'Blue's album 'Colours' is out now. Watch them in action here with 'King of the World'...