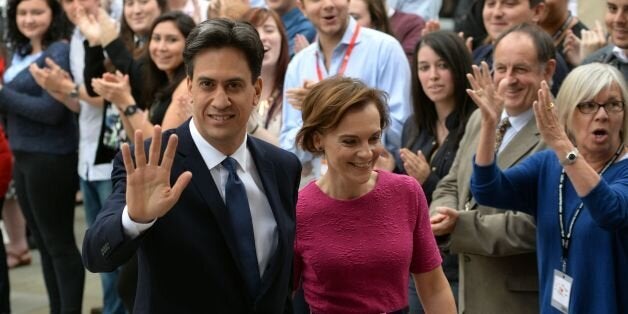 Justine Thornton, Ed Miliband's wife, has spoken of her fears that husband will be subjected to "really vicious" attacks during the general election campaign.
Speaking to the BBC, Thornton said she expects the attacks on her husband to get worse as the May 7 polling day gets nearer, but insisted: "I'm totally up for this fight."
Thornton has been widely mocked by political opponents, the media and websites over his nasal voice, his supposed resemblance to animated film star Wallace and his inelegant consumption of a bacon sandwich.
Asked how she deals with personal attacks of this sort, Thornton said: "I think it's going to get worse, I think over the next couple of months it's going to get really vicious, really personal, but I'm totally up for this fight."
She added that "the reason is because I think this goes way beyond Ed as an individual, I think it's about whether decencies and principle count for something in political life".
Thornton revealed that her husband's biggest regret about taking the Labour leadership was "not seeing the children enough or worrying he doesn't see the children as much as he'd like".
She said that they explained his work to children Daniel, five, and Samuel, four, by saying that he leads "the red team".
"There's quite a lot of chats about what the red team's doing and who the red team's helping," she said.
Barrister Thornton has kept largely out of the limelight since her husband won Labour's top job in 2010, but hit the headlines with a speech at the party's annual conference in 2013 when she insisted she was "more than a dress".
She told the BBC: "The only reason I first gave a speech to Labour Party members at Labour Party conference was because I was so worried that by about three years in, all they knew about me was a dress I wore to Ed's speech and I thought I really want to reassure people that I am, in fact, more than a dress."