Gary Barlow, Gary Lineker and Gary Oldman could be among the last famous Garys in the world. Ever.
Because the name - believed to be a name of Germanic origin - could soon become extinct.
Fewer than 450 boys in America were named Gary in 2013, compared to around 38,000 in the early 1950s, according to OurBabyNamer.com.
And in the UK, the name is becoming even less popular.
According to a graph based on Office of National Statistics data, only 28 British-born boys were named Gary in 2013, compared to 235 in 1996.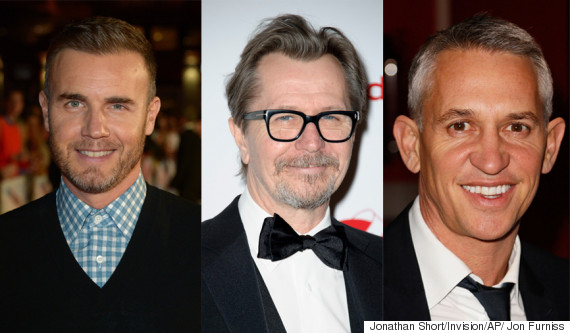 Gary hasn't made it to the top 100 most popular names since the 1980s according babycentre.co.uk. The website lists Mohamed, Oliver, Jack, Noah and Jacob as the most popular names of last year.
In 2008, reports revealed that "old" names such as Fred and Annie were slowly going out of fashion, while not a single baby was called Gertrude in the UK in 2005.
Commenting at the time, Sarah Stone, editor of parenting site gurgle.com, said: "Not so long ago it seems we all knew a Great Uncle Harold or Aunty Irene, but sadly it seems these names could soon be lost forever.
"It is clear that modern parents are increasingly being influenced by fashions and celebrity. However, we also need to remember that there are now more choices available."
It seems that for Gary to survive the test of time, we might need a popular mother to opt for the name.
What do you think about Prince Gary, Kate Middleton?
H/T: The Independent
SEE ALSO:

Baby Bursts Into Tears Whenever His Dad Pretends To Cry