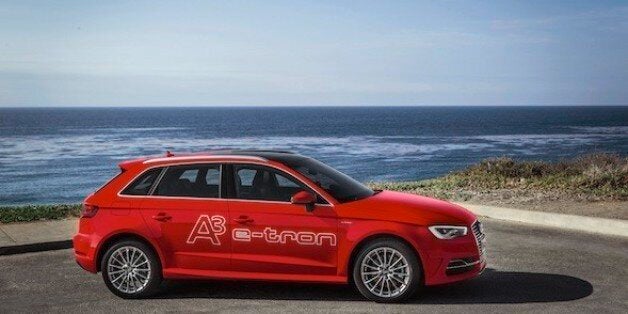 From pie-in-the-sky fantasy to a road-going reality, electric and hybrid cars are now firmly on the agenda, with a growing number of manufacturers offering models that harness battery power to reduce their impact on the environment and save you money at the pumps.
However, while battery technology is improving, there is still a way to go before pure electric cars can offer the driving range of a petrol car, without the inconvenience of lengthy charging times. The answer? Plug-in hybrids.
This new genre of part-electric models offers greater range than conventional 'mild' hybrids, with larger battery packs typically providing a range of around 30 miles on battery power, before an on-board combustion engine kicks in – not to power the wheels, but to generate more juice for the battery – meaning you won't be marooned in the middle of nowhere or stuck at a windswept charging point waiting for your car to be drip-fed some electricity. Drivers who mostly do short journeys can enjoy nearly complete electric motoring by topping up the batteries through an ordinary wall socket or domestic wall box.
Audi is the latest manufacturer to throw its hat into the plug-in hybrid ring with its A3 Sportback e-tron. Outwardly little different to the regular five-door A3, the e-tron gets a 53bhp electric motor that joins hands with the standard 1.4-litre turbocharged petrol engine. It claims to offer 176mpg (nearly triple that of the standard 1.4 model) fuel economy, while whispering out CO2 at a rate of just 37g/km, despite developing a total of 201bhp and being able to get from 0-62mph in 7.6 seconds. These impressive figures are provided by the battery pack, which after 31 miles of emissions-free driving, is topped up by the petrol motor.
Standard kit is reasonably generous, being based on mid-range Sport trim. Included in the £29,950 list price (after the £5,000 government grant) are 17-inch alloy wheels, sat nav, dual-zone climate control, LED headlights, rear parking sensors and automatic headlights and wipers. Buyers will also be able to select from an extensive options list, a particular highlight of which is the upgraded Bose stereo.
On the move, the A3 e-tron is a story of two halves. Drive it gently and you'll be treated to a supremely hushed cabin, while the bumps in the road are mostly ironed out, making for a comfortable ride. However, up your speed or drive with gusto, and the car's firm suspension settings make themselves felt, to the point where it can be deflected off course by bumps in the road. Acceleration is more than acceptable, though there is a slight delay between pressing the throttle and the petrol motor responding, but owners would soon get used to this.
Drivers have a choice of four driving modes: EV Mode, which uses battery power only, with the engine cutting in solely under full throttle; Hybrid Auto Mode, which gives preference to the battery over the combustion engine, to minimise fuel consumption; Hybrid Hold Mode, which preserves energy in the battery for later use in EV mode and Hybrid Charge mode, in which the petrol engine charges the battery pack when driving for increased electric driving range.
Overall, drivers looking for the ultimate in roadholding may be better off with Audi's sportier offerings. For those more interested in the latest in automotive tech, or urban drivers looking to reduce their motoring bills, without resorting to a diesel, the e-tron will be right up your street.
The Audi A3 e-tron is available to buy now.