Watch our Exclusive Clip above...
Beautifully directed by Isao Takahata ('Grave of The Fireflies'), this spellbinding and visionary tour de force arrives in UK cinemas from 20 March, and in the Republic of Ireland a week later.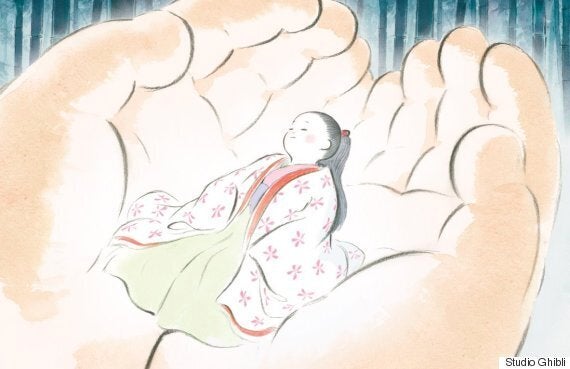 'The Tale of Princess Kaguya' is the latest animation from the Japanese Studio Ghibli
Voices in the film include those of Lucy Liu, James Caan, Mary Steenburgen, James Marsden and Beau Bridges.
Found inside a shining stalk of bamboo by an old bamboo cutter and his wife, a tiny girl grows rapidly into an exquisite young lady. The mysterious young princess enthralls all who encounter her - but ultimately she must confront her fate, the punishment for her crime.
'The Tale Of The Princess Kaguya' is in UK cinemas from 20 March. Watch the trailer below...
Popular in the Community