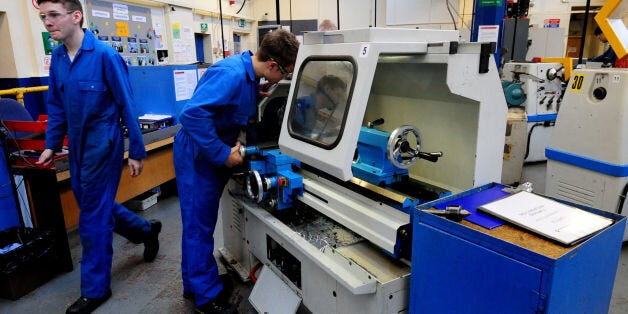 More than 23,000 new placements have been pledged by firms during National Apprenticeship Week, new figures have shown.
Companies including BT, Microsoft, Halfords, Barclays, British Gas and Network Rail were among those marking this week by announcing how many apprentices they planned to take on.
The special week is now in its eighth year and has been praised by ministers for raising the profile of training.
Business Secretary Vince Cable said: "The success of National Apprenticeship Week 2015 and these 23,000 pledges highlights just how popular apprenticeships have become.
"More and more young people, parents, teachers and employers are recognising the value of learning on the job. With apprenticeships in everything from rail engineering to TV production, they really are now a fast-track into a successful career."
Skills Minister Nick Boles said: "Apprenticeships deliver for employers, young people, adults and the economy. The vacancies announced this week will provide life-changing opportunities for prospective apprentices across the country as well as helping businesses to unlock their potential.
"The continued commitment by employers to offer traineeships will also enable thousands more young people to prepare for their future careers."
Institution of Civil Engineers director general, Nick Baveystock, said: "Apprenticeships have received strong cross-party support, and this is to be welcomed, however it is important to focus on increasing the quality, not just the quantity, of apprenticeships."