A 7-year-old boy born with a partially developed limb has received a custom-built 'Iron Man' style bionic arm - straight from Tony Stark himself.
The heartwarming moment little Alex walked into a hotel room to find Robert Downey Jr. dressed as his famous Marvel character was captured on camera, showing the child's joy at meeting the real Iron Man.
Opening up a case emblazoned with the Stark Industries logo, Downey Jr. presents Alex with a specially designed 3D-printed bionic arm, complete with working lights.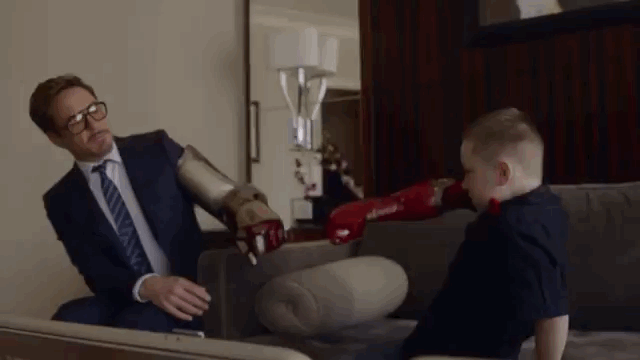 In a Facebook post, Downey Jr. called Alex "the most dapper 7-year-old I've ever met"
The arm was developed by Albert Manero, a doctoral student in mechanical engineering and the director of volunteer organisation Limbitless Solutions, which designs cheap open-source 3D-printed limbs and donates them to children in need.
Manero's project created its first arm for Alex, costing less than $350 (£235). Compared with the $40,000 (£27,000) price tag of some similar prosthetics, that's a huge difference.
"We were all bound to the belief that no one should profit from a child in need of an arm," Manero said.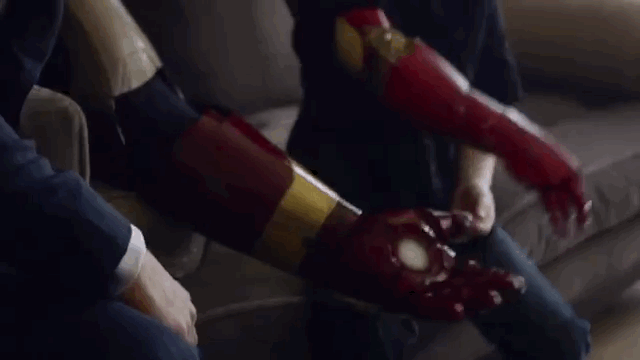 Robert Downey Jr and Alex share a tender moment as they both try their 'Iron Man' arms.
Marvel has unveiled the latest trailer for their upcoming movie, which you can watch below.
An ominous voiceover promises that "no matter who wins or loses, trouble always comes around", and a number of key characters also make an appearance in the clip.
A fight sequence between Iron Man and The Hulk is also featured, while Ultron declares that he will "tear you apart, from the inside".
'Avengers: Age Of Ultron' is due for release in UK cinemas on 24 April.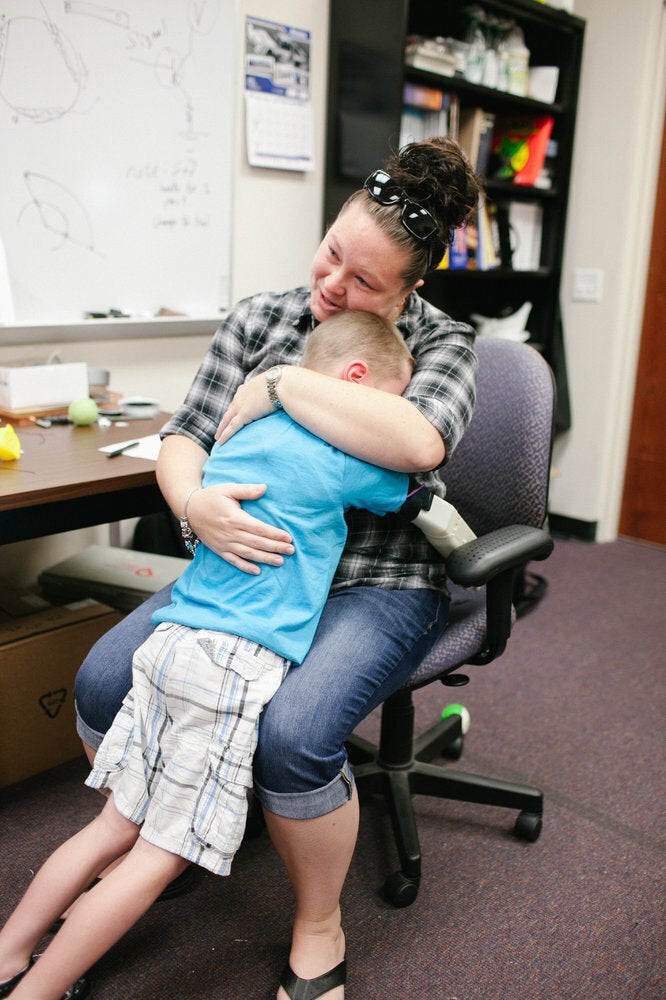 6 Year Old Boy Hugs Mom For First Time, Thanks to the World's First 3D Printed Myoelectric Arm