Can you work with children, animals and a household of future monarchs? Then this could be the job for you.
The Duke and Duchess of Cambridge are reported to be advertising for a housekeeper for their Norfolk home, cleaning, shopping, walking dogs and doing some childcare for the future King and the Royal Usurper, when he or she is born.
William and Kate are believed to be behind a discreet advert in posh magazine The Lady, where Royals have regularly advertised for servants, according to the Mail. The role is for a position at their Anmer Hall resident, and the advert states that "discretion and loyalty" are key. Kensington Palace would not comment on the advert.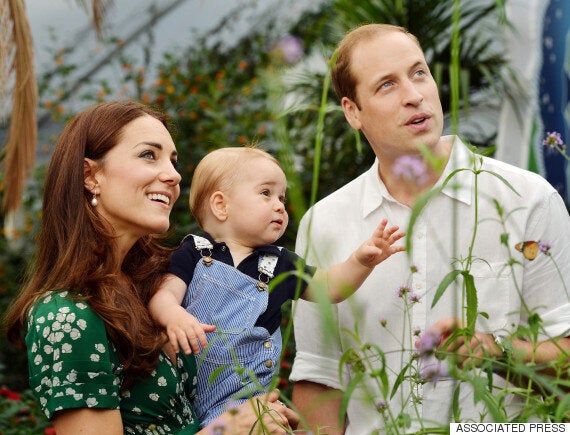 Could you look after this charming family?
The Royals are said to be seeking an "experienced housekeeper for a large family home in Norfolk" to work alongside their devoted Spanish nanny Maria Teresa Turrion Borrallo in looking after Prince George, who will turn two in July. The couple's second child, strongly rumoured to be a girl after Kate was spotted shopping for pink clothes, is due in late April.
William and Kate have a growing number of personal staff, with the Royal couple both having an personal private secretary, Miguel Head for William and Rebecca Deacon for Kate.
The advert for the new housekeeper reads:
"Housekeeper sought for a large family home in Norfolk.

We are looking for someone with previous housekeeping experience, ideally within a large private house, and preferably within a family environment with dogs.

Duties will include cleaning all areas of the house to a high standard; caring for and maintaining the home owners' clothing; cleaning silverware and glassware; purchasing groceries and general provisions for the house; and dealing with deliveries; assisting with childcare and caring for dogs.

Discretion and loyalty is paramount.

The new housekeeper will be required to work Monday to Friday, but must be flexible about working during the weekends.

Self-contained accommodation will be provided (suitable for a couple). The partner may be offered ad hoc maintenance work, although there is no guaranteed work provided for them.

Closing date for applications is Sunday April 5.

No salary is given, with the applicant expected to inform their employer about "salary expectations"
The Mail reports that the couple have spent a great deal re-designing the ten-bedroom home, where they plan to move to permanently after their second child is born, with William working for the East Anglia Air Ambulance.
Their previous housekeeper and gardener Amy and Colin Wood, who had been employed by the Queen, left after just five months, with their reAsons unexplained.
A spokesman for the magazine, first published in 1885, told the Mail: "I can't comment on any individual advertisement, but The Lady has been putting households and the very best domestic staff in touch for 130 years.
"Princes use The Lady, paupers use The Lady, they've even used The Lady in Downton Abbey. I wouldn't be the slightest bit surprised if Mary Poppins herself called to place an ad."
Popular in the Community