A musician always does better with a big label behind them, right? Wrong.
US singer-songwriter Brandi Carlile was signed to Columbia for a decade, but it's only now that she's returned to her indie roots that she's broken into the US Billboard top ten with the highest chart debut of her career, with her album 'The Firewatcher's Daughter'.
Watch our Exclusive Video of Brandi in session filmed by MUZU above...
Brandi credits her recent success to her move away from the big label, describing to BBC News her previous experience with legendary producer Rick Rubin as "needing approval. It made the album really special but it wasn't the direction we wanted to take this or the last album".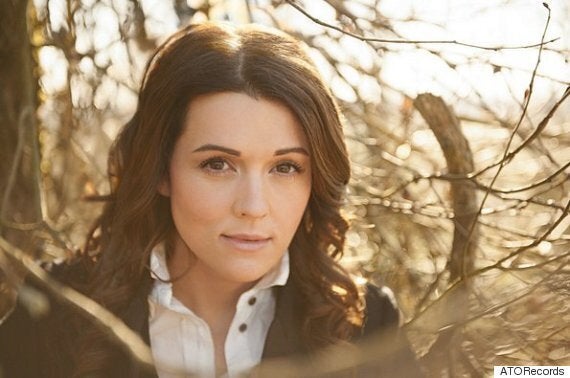 Brandi Carlile has broken out with the biggest album of her career, this time with an indie label
This time sees her firmly installed on indie lable ATO Records, and working Tim and Phil Hanseroth, twin brothers she has often collaborated with since meeting them back when she was busking in Seattle. She says of their rock past on her own ambitions to move away from her folky sound which had brought her previous commercial success in the States, "I wanted to plug in and they wanted to unplug and we met in that contradiction of both of us trying to do something we hadn't done before."
Having some A-list fans hasn't hurt, either. Over in Hollywood, Oscar winner Reese Witherspoon shared her appreciatio for Brandi's sound on Instagram, calling Brandi's song The Eye "pure and true and simple and beautiful", while back here, Jamie Cullum shared the love.
Brandi and her band recently performed on Conan O'Brien's show, prompting a mass demand for album pre-orders. Now, following two sold-out gigs in London's Union Chapel (read our Review here), Brandi is preparing to go back out on the road, this time doing it her way.
Brandi Carlile's album 'The Firewatcher's Daughter' is out now. Watch here her performance on Conan O'Brien's show that caused all the excitement...