Elton John has slammed Italian designers Dolce & Gabbana, announcing that he is boycotting their brand following the pair's controversial comments on same-sex families.
The 'Rocket Man' singer's declaration is in response to a recent interview, in which Domenico Dolce and Stefano Gabbana stated that they "oppose gay adoptions".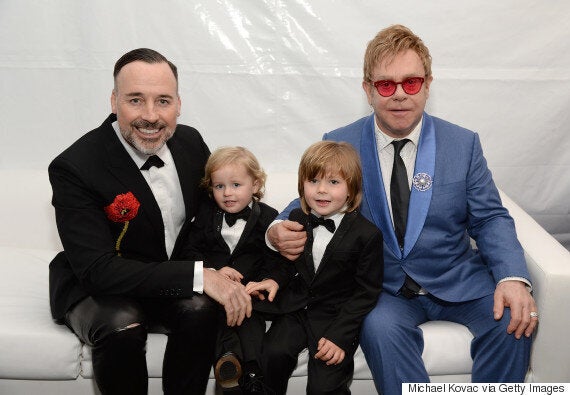 Elton, his husband David, and their two children
During an interview with the Italian magazine Panorama, the designers stated that they were against gay couples having children, stating: "The only family is the traditional one."
Their comments, which were first published in Italian, have been translated by a number of news outlets.
"We oppose gay adoptions. The only family is the traditional one," the pair are quoted as saying. "No chemical offsprings and rented uterus: life has a natural flow, there are things that should not be changed."
"You are born to a mother and a father – or at least that's how it should be," Domenico states. "I call children of chemistry, synthetic children. Uteri [for] rent, semen chosen from a catalog.
"The family is not a fad. In it there is a supernatural sense of belonging."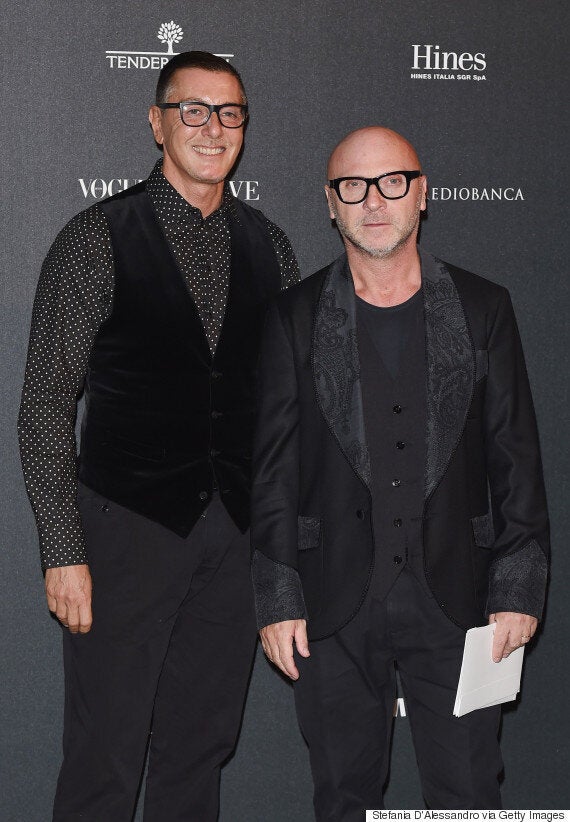 Sir Elton, who has two children with his husband David Furnish, has hit back on Instagram, labelling the designers' views "archaic".
"How dare you refer to my beautiful children as 'synthetic'," he writes. "And shame on you for wagging your judgemental little fingers at IVF - a miracle that has allowed legions of loving people, both straight and gay, to fulfil their dream of having children."
The singer then adds that he will no longer wear clothes by the design duo, writing: "Your archaic thinking is out of step with the times, just like your fashions. I shall never wear Dolce and Gabbana ever again. #BoycottDolceGabbana."
Designers Domenico and Stefano were in a relationship together, until 2005 when the parted ways. They have continued to work together, building their Dolce & Gabbana brand.
A number of the singer's fans have spoken out in support of Elton's boycott on Twitter, and by Sunday lunchtime, his #BoycottDolceGabbana hashtag was a trending topic on Twitter.
However, some Twitter users aren't impressed with the call for a boycott.
This isn't the first time that the design duo have made controversial comments on families and gay couples adopting.
Back in 2006, Stefano revealed that he had asked a female friend to act as his surrogate, however, he did not feel comfortable with the idea of two male parents.
"I am opposed to the idea of a child growing up with two gay parents," he stated. "A child needs a mother and a father.
"I could not imagine my childhood without my mother. I also believe that it is cruel to take a baby away from its mother."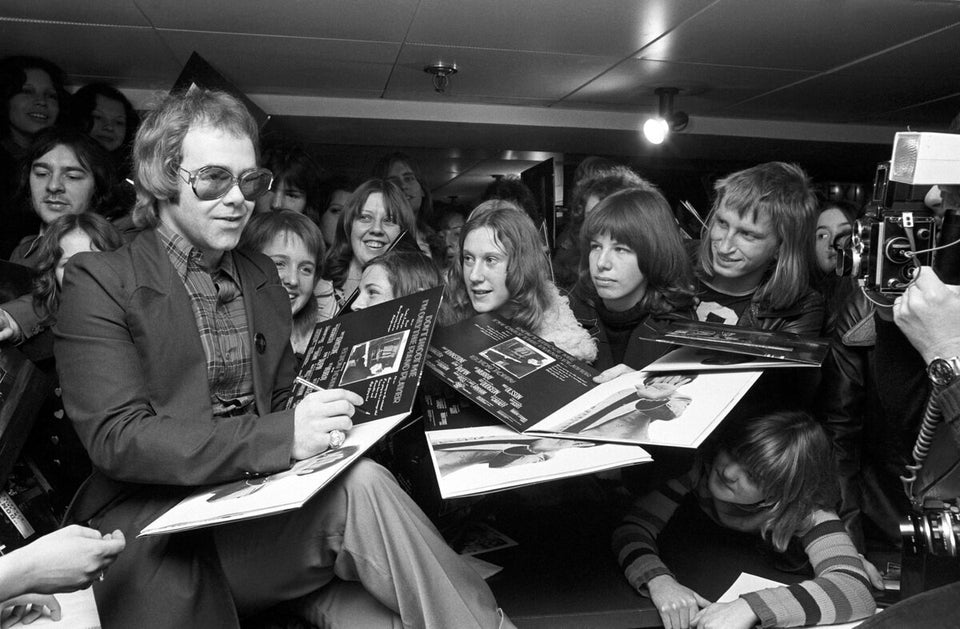 Elton John: Rare Early Years Photos