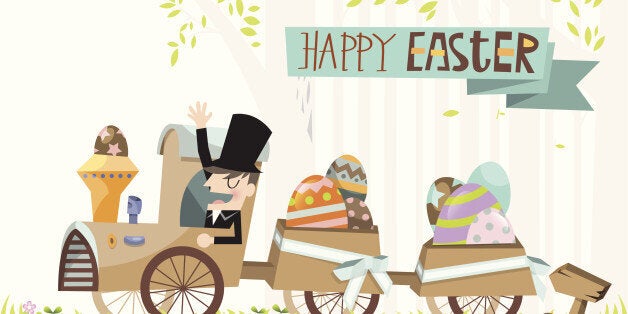 As is by now traditional, passengers will face disruption to services due to engineering works, though rail chiefs have vowed contingency plans will be in place. (Hollow laugh...)
Network Rail (NR) chief executive Mark Carne said: "We have thoroughly reviewed our Easter improvement work and worked closely with the train operating companies.
"The industry has good contingency plans in place that will put passengers first."
The Easter work will see some sections of lines shut, with buses replacing trains on some routes.
One of the biggest projects is at Reading in Berkshire while another big project, at Watford in Hertfordshire, will mean disruption to journeys in and out of Euston station in London.
There will also be disruption to trains in and out of London's Liverpool Street station, while other areas where services will be disrupted include Dorking in Surrey, Crewe in Cheshire, between Lancaster and Carlisle and between Peterborough and Ely.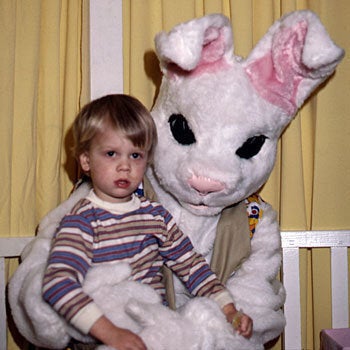 19 Creepy Easter Bunnies
Last Christmas work at King's Cross and Paddington stations in London overran, causing King's Cross to be shut on Saturday December 27 and for Paddington to be closed for part of the day.
The closures led to chaotic scenes at Finsbury Park station in north London with the platforms getting so crowded at one point that arriving passengers were unable to disembark.
NR's own report of the overrun was critical of the company as was a report by the Office of Rail Regulation which, however, decided against fining NR.
Carne said: "Our improvement programme this Easter, delivered by a 14,000 strong army of rail workers, is focused on delivering a better service for passengers.
"We are acutely conscious that many people want to use the railway during the holidays to reunite with their friends and families, which is why the vast majority of the network is running normally over the holiday period but there will be disruption for some."
He went on: "I'd like to apologise to any passengers whose plans are affected by our improvement work, but I hope they will understand that this is a quieter time on the railway and we want to minimise the overall impact of these vital projects on passengers."
"Passenger numbers continue to grow and grow and this Easter's investment programme forms a key part of our £38 billion railway upgrade plan that is aimed at meeting this surging demand and improve and expand our congested railway network.
Popular in the Community