Buying a whole chicken rather than individual breast and thigh pieces is usually better value for money.
So if the effort of cutting up a whole bird is the only thing putting you off, you need to check out this video from chef Thomas Joseph.
Joseph explains how the professionals cut a chicken into eight pieces in under a minute.
Step 1: Slice off the drumsticks cutting right between the joint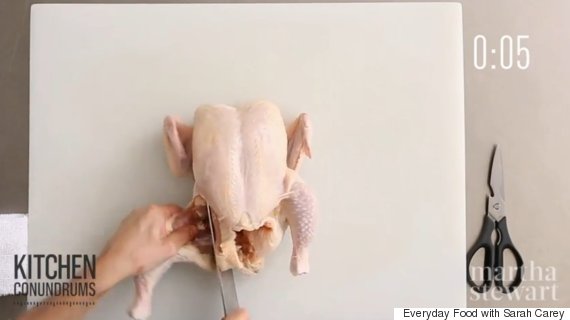 Step 2: Turn the chicken on the side to cut off the wings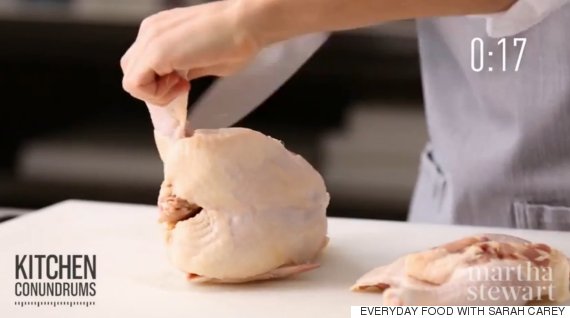 Step 3: Use scissors to cut into the back bone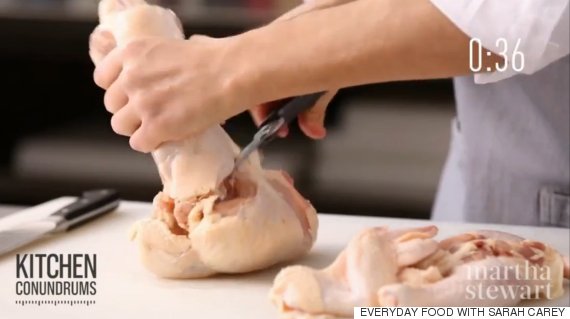 Step 4: Cut through the breast bone using a knife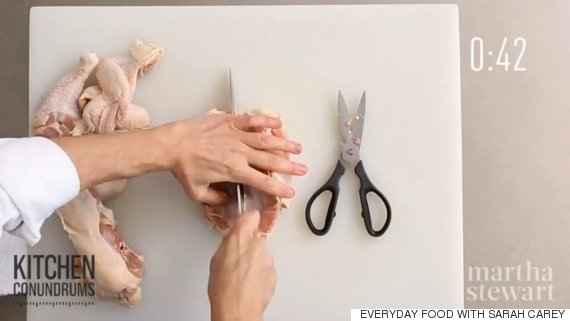 Step 5: Cut the thigh and drumstick in half. Repeat with second joint.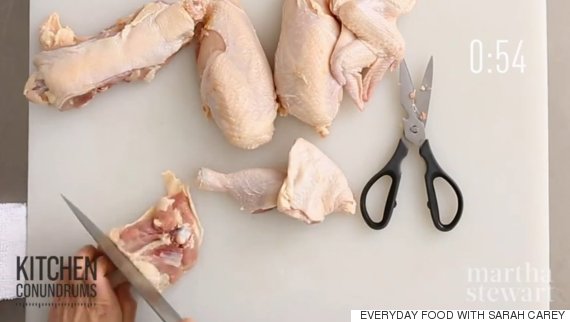 Step 6: Repeat on the second drumstick and you'll have eight pieces of chicken plus extra backbone for making stock.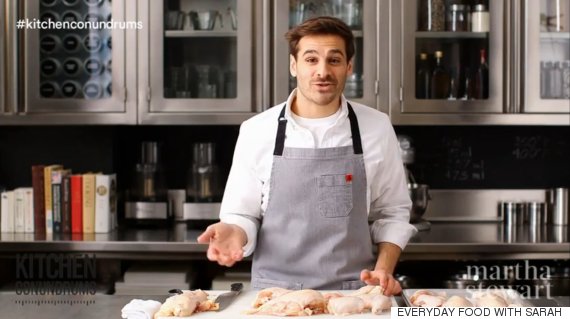 SEE ALSO:

Think You Know How To Cut A Pineapple? Think Again