Justin Bieber's sense of humour was put to the test on Sunday night, when his Comedy Central Roast was filmed in LA.
The four hour-long taping saw Kevin Hart lead a line-up of comedians and celebs, as they attempted to "roast" the 'Baby' singer with some excruciatingly harsh jokes.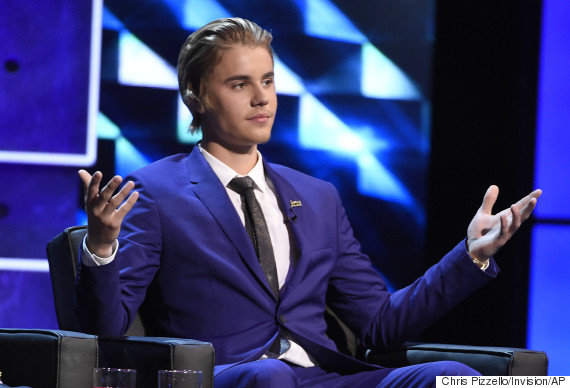 Justin Bieber managed to grin and bear it...
According to reports, Biebs did well to contain his discomfort, but there were still a few moments he found tough to deal with.
A source tells The Sun: "Justin was nervous at first and his eyes appeared to bulge as Kevin Hart made the first joke.
"There were points where you could tell he was uncomfortable and was a lot stiller in his seat, particularly when Selena [Gomez, his ex] was mentioned."
So which jokes left Justin struggling to maintain a grin? Nothing was off limits and the A-list audience heard jokes about everything, from Justin's various brushes with the law, to his relationships.
A number of the punchlines have been revealed online, so if you want to wait until the full show, stop reading now…
"Justin's Canadian. He's actually considered American, because no Canadian has ever been this much of an asshole."
Hannibal Buress:
"You should thank me for participating in this extremely transparent attempt to be more likeable in the public eye. And, I hope it doesn't work."
Martha Stewart:
"Justin you have no idea what you're in for. I'm sure it's great to have 60 million followers on Twitter, but the only place people will be following you in jail is into the shower."
"Selena Gomez wanted to be here, but she's dating men now. Is it true you dumped her because she grew a moustache before you?"
Chris D'Elia:
"I'm proud of you. You have it all. You literally are a guy who has it all — except for respect, love, friends, good parents, and a Grammy."
"This kid has spunk, moxie, and probably a few other STDs."
Snoop Dogg:
"You have left so many horrible and unwatchable videos, you should change your name to Vanilla ISIS."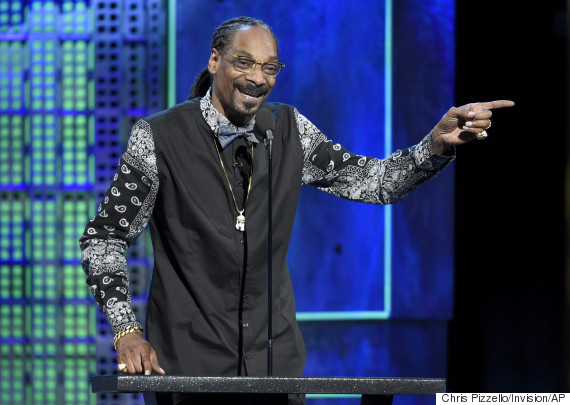 Snoop Dogg
Jeff Ross:
"If Anne Frank had heard your music, she would've Uber'd to Auschwitz."
Pete Davidson:
"Usher is the one who took you under his wing. You're the worst thing that Usher has done to America, since the guy who sat John Wilkes Booth behind Abraham Lincoln."
Shaq:
"Last year, you were ranked the fifth most-hated person of all time. Kim Jong-Un didn't rank that low. And he uses your music to torture people."
Things got a little serious at the end though, and Justin reiterated his recent apology for his previous bad behaviour.
"I've turned a lot of people off in the last few years," he stated. "But I know I can still put out good music and turn everything all around.
"There was really no preparing me for this life. I was thrown into this at 12 years old."
Justin's Comedy Roast will be aired in the US on 30 March.
LIKE US ON FACEBOOK | FOLLOW US ON TWITTER