Well now at least one architect wants to turn that around - by designing a pair of tall buildings that work together to cast no shadows at all.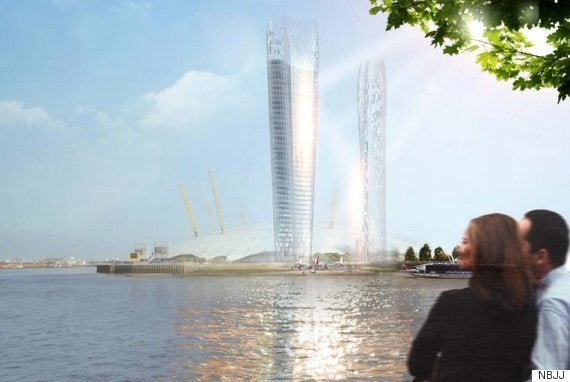 The high-concept structures were designed by NBBJ, for a seemingly hypothetical plot of land close to the O2 arena. The basic idea is to build one of the buildings to act as a giant mirror, which reflects light onto the shadow cast by the second building. The curve allows the light to follow the shadow and erase the shadow.
"The relationship between the sun and shadow is the relationship between the two buildings," Christian Coop, NBBJ's design director told WIRED.com.
The complex shapes were designed with the aid of of an evolutionary computer program which automatically designed and refined shapes which would allow for the diffuse shadow-destroying effect to work in real life.
The concept is just that, for now - but the software that designed it could be easily used for any given plot of land or brief. And given London has more than 200 tall buildings currently in development, and thousands upon thousands more are currently rising across China and India, chances are one will be interested in utilising this unique idea.
Read the full account and interview over at WIRED.