Police who gathered compelling evidence of child abuse by an MP were ordered to ditch the investigation, made to surrender their evidence and told they risked prosecution under the Official Secrets Act if they mentioned it, it has been claimed.
Officers brought in the Liberal MP Sir Cyril Smith during an inquiry in the early 1980s which targeted properties in south London suspected of hosting sex parties involving teenage boys, but he was released within hours of being taken to a police station, according to BBC's Newsnight.
Officers were then ordered to hand over all their notebooks and video footage and warned to keep quiet about the investigation or face prosecution.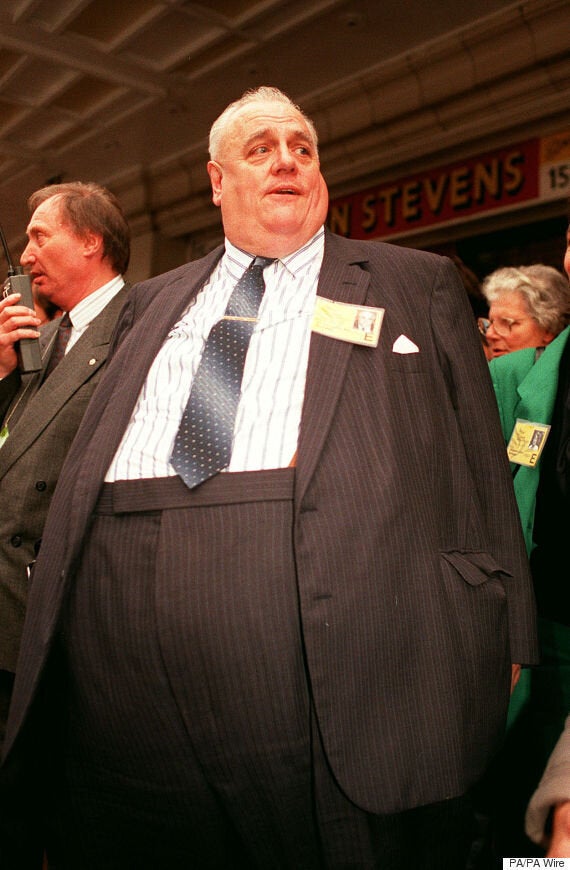 Cyril Smith, pictured in 1990
Their evidence implicated a senior member of Britain's intelligence agencies as well as Smith, the programme reported.
The information has been passed to the programme by a former officer familiar with the original investigation and its closure.
Newsnight was informed of the operation, which it is believed began in 1981 and involved a team of undercover regional crime squad officers.
The team targeted six or more addresses in south London, including a flat in Coronation Buildings in Lambeth - a rundown tenement block around a mile from the House of Commons.
The squad believed that boys from care homes were being provided "to order" for sex parties. Newsnight said it had been told that, during a three-month secret inquiry, officers gathered a substantial amount of evidence of men abusing boys aged around 14.
Evidence included photographs and video taken from inside a flat with a hidden camera that had been installed with the help of a caretaker.
According to an account given to the BBC, Smith was arrested at a property in Streatham where he had been taking part in a sex party with teenage boys.
It is understood he was taken to a police station but was released that night. A desk sergeant was reprimanded for wanting to keep him in custody.
The Independent Police Complaints Commission (IPCC) announced on Tuesday that it is investigating 14 claims about alleged corruption in the Metropolitan Police relating to child abuse from the 1970s to the 2000s. One of them related to "criminal allegation against a politician being dropped". The 14 claims are allegations that:

1) A potential cover up around failures to properly investigate child sex abuse offences in South London and further information about criminal allegations against a politician was dropped.

2) An investigation involving a proactive operation targeting young men in Dolphin Square, was stopped because officers were too near prominent people.

3) A document was found at an address of a paedophile that originated from the Houses of Parliament listing a number of highly prominent individuals (MPs and senior police officers) as being involved in a paedophile ring and no further action was taken.

4) An account provided by an abuse victim had been altered to omit the name of a senior politician.

5) An investigation into a paedophile ring, in which a number of people were convicted, did not take action in relation to other more prominent individuals.

6) A politician had spoken with a senior officer and demanded no action was taken regarding a paedophile ring and boys being procured and supplied to prominent persons in Westminster in the 1970s.

7) A surveillance operation that gathered intelligence in the late 1970s on a politician being involved in paedophile activities was closed down by a senior officer.

8) A dossier of allegations against senior figures and politicians involved in child abuse was taken by Special Branch officers.

9) A surveillance operation of a child abuse ring was subsequently shut down due to high profile people being involved.

10) Child sex abuse allegations against a senior politician were covered up.

11) A senior officer instructed a sexual abuse investigation be halted and that that order had come from 'up high' in the Met.

12) There was a conspiracy within the Met to prevent the prosecution of a politician suspected of offences.

13) No action was taken over allegations against a former senior officer regarding child abuse and "further members of the establishment including judges" were involved.

14) Police officers sexually abused a boy and carried out surveillance on him.
Newsnight said it was also told that the squad had evidence relating to a member of Britain's intelligence agencies and two senior police officers.
The inquiry was abruptly shelved when the squad was called together at Gilmour House and instructed to hand over their notebooks, photographs and video footage relating to the investigation.
They were read passages from the Official Secrets Act to deter them from speaking out, according to one account.
Officers were assured those who had been caught "would not be playing a role in public life any more", but Smith continued as an MP until 1992. He died in 2010.
Newsnight's source was so fearful he would be exposed that he provided his information through an intermediary.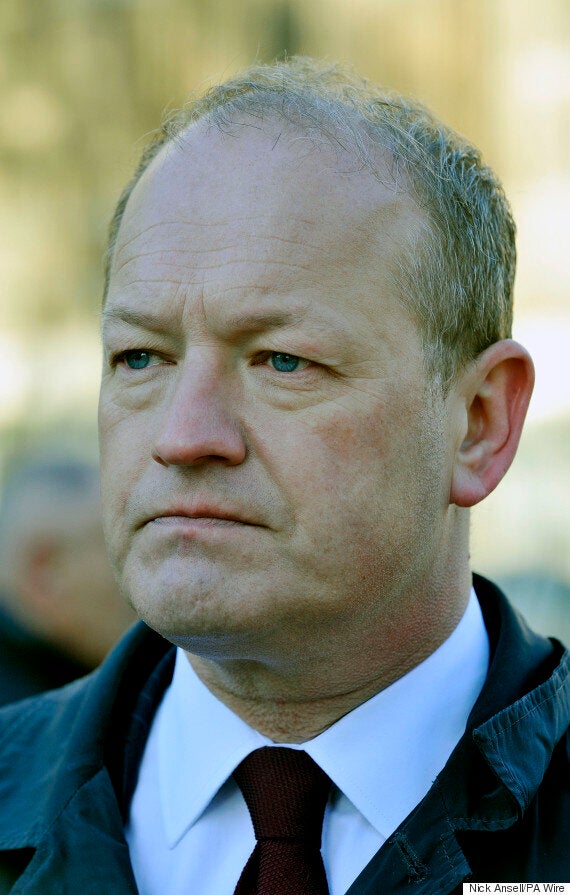 MP Simon Danczuk said he believed Smith was 'protected by some fairly powerful people'
Ex-detective Clive Driscoll, who investigated child abuse in London and the murder of Stephen Lawrence, told the programme the claims were "very credible".
"I looked at them as I probably would have done when I was a police officer and, on the balance of probabilities, you would have to say they appear very credible," he said.
"Certainly the timing and the type of allegations that are made are ones that the Met would take very, very seriously."
The Met told Newsnight it was "investigating allegations that police officers acted inappropriately in relation to non-recent child abuse allegations".
Simon Danczuk, the Labour MP who has worked to expose Smith, said: "Time and again what we have learned more recently is that a number of police officers investigated Smith, up and down the country, and those investigations were quashed and officers were told to stop investigating.
"It is my view that Smith was being protected and being protected by some fairly powerful people."