Jackie Woodburne, who can boast more than 5,000 episodes of 'Neighbours' under her belt, making her the most prolific actress in the soap's history, reveals she didn't even prepare for her audition on the show.
The popular actress can remember coming to Melbourne back in 1994 for her first audition.
"I was living in Sydney, I'd come to Melbourne to do another show, and my agent sent me to the 'Neighbours' set. I just jumped in a taxi, I really didn't give it much thought."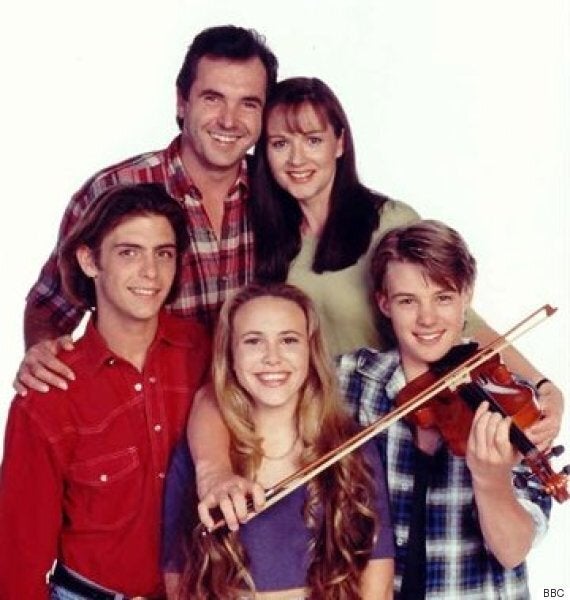 The Kennedy family - Karl, Susan, Mal, Billy and Libby - "just clicked" says Jackie Woodburne
Before she knew it, she was on set with Alan Fletcher, playing her husband Karl Kennedy, and Jesse Spencer (now just as famous for 'House') playing truculent son Billy. The family were filmed moving into Ramsay Street, and Jackie found herself ad-libbing a line.
"We were all heaving furniture around, Jesse was walking up the path carrying a tiny lamp," Jackie remembers, beaming. "I called out, 'Are you sure you can manage that?' and that was it. We all just clicked, and it was wonderful."
Since then with their children growing up and moving out, Karl and Susan have had their share of dramas, including divorce, other loves and, inevitably, reunion. I remember being at a 'Neighbours' conference in Melbourne (yes, really!) where the script editor was marveling at the chemistry between these two actors – "you just try out and stay out the way of those two, don't mess" was how he put it – and Jackie herself is grateful to work alongside one of her greatest friends.
"We have a telepathy and a connection," she says. "I played his sister in a previous show years ago ('Cop Shop') and we've had a mateship between us ever since. It just makes you feel good to be working like that. We both get how lucky we are."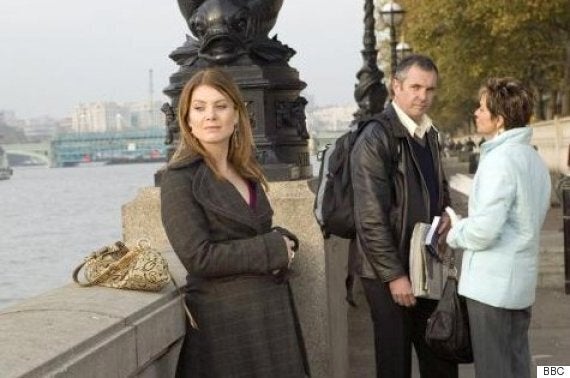 And Izzy makes three... one of the more dramatic moments for Karl and Susan Kennedy
Besides all the laughter, there have been some pretty dramatic storylines for Susan Kennedy, some more challenging than others for the lady who plays her.
"Susan having an affair with a Catholic priest, I struggled with," she admits. "I thought that was too sensitive, but the audiences loved it, so I clearly have no idea what I'm talking about.
"Susan falling over, hitting her head and believing she was 16 again, that was pretty hard to do, but also very funny," she remembers. "The saddest was definitely Susan contracting MS."
Her huge popularity and association with the show is not something Jackie takes lightly.
"I've invested a big chunk of my working life into 'Neighbours' and into Susan," she ponders. "It's a big responsibility when you're reaching so many people. Yes, it's drama, but it has to be authentic. It's not something I take off with my makeup."
Nor can she, when viewers on both sides of the world continue to feel so strongly about all the goings-on in Ramsay Street, something Jackie discovered when Karl Kennedy had the temerity to cheat on the wonderful Susan.
"I'd be walking down the road at home, and suddenly someone would shout at me, 'Just leave the bastard,'" she chortles. "Then, when Susan got rid, the same man spotted me one day. That time it was 'Good on ya.'"