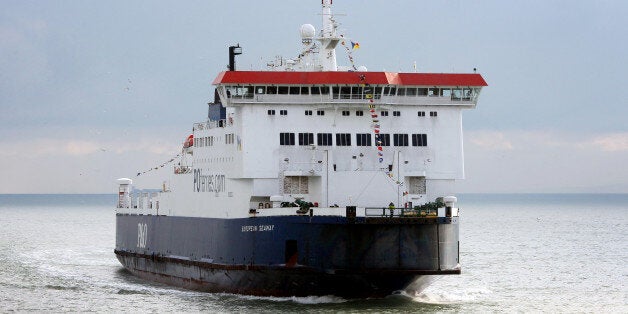 A rugby team at Cardiff University has been banned from P&O Ferries after one of its members reportedly urinated on a family's table while they were eating.
The club, comprised of medical students, was travelling to Amsterdam when the alleged incident took place, in the children and family area of the ferry.
A P&O spokesperson said: "Unfortunately, their behaviour was such that we had to explain that we would not offer them the return journey. The behaviour was so appalling we didn't have a moment's hesitation in banning them from coming back with us."
Another added: "It was 100% a medic student that did it. Although I'm not sure whether they actually pissed in the food or just on the table."
A spokesperson for the university said: "As far as we have been able to establish we have not received a formal complaint. The alleged behaviour is certainly not what we expect of our students.
"However, on receiving this information, we are investigating and will need to consider what action will need to be taken."
Student Union president Elliot Howells slammed the incident, saying appropriate action would be taken on the culprit.
"This type of behaviour is not condoned by the Students' Union and we convey this message strongly to sports teams during their yearly induction sessions."
Speaking to HuffPost UK, Bryn Griffiths, president of the athletic union, said: "We are aware of an incident involving some members of Cardiff Medicals' Rugby Club. The alleged conduct of the players was wholly unacceptable and not what we would expect from any of our sports teams. We are working in conjunction with the University to carry out a full investigation and following that will take appropriate action against those found to be involved."
The speaker also allegedly made light of date-rape and domestic violence. As a result, the team was banned from playing for two weeks.