Jeremy Clarkson has described the past week as "turbulent" and claimed he was joking when he appeared to criticise BBC bosses during an expletive-laden rant at a charity event.
The currently-suspendedTop Gear presenter said he woke up on Friday to the news his on-stage speech at the charity gala for young people at the Roundhouse in north London the previous evening had been videoed, and was told off by his lawyer.
Writing in The Sunday Times, Clarkson said it had all been in good humour.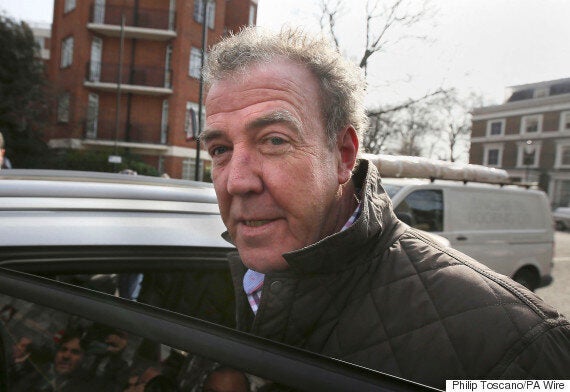 He wrote: "But it was all meant in jest and anyway it worked.
"By being brief, controversial and a bit sweary I woke the room up and the auction prize I was offering - one last lap of the Top Gear test track - raised £100,000."
Clarkson, who was suspended after allegedly punching producer Oisin Tymon during a row which took place after filming, had appeared to suggest he may be sacked from the popular show and criticised the corporation's executives.
He told those gathered at the charity event: "To be in the audience of Top Gear there was an 18-year waiting list. You know the BBC has f***** themselves, and so who gives a f***?
"It was a great show and they f***** it up."
A petition to have Clarkson re-instated on Top Gear has gathered almost one million signatures and was delivered by tank to BBC headquarters in London on Friday.
Clarkson tweeted his thanks to supporters but declared in his column in The Sun yesterday that "protest never works".
His future at the BBC is likely to be decided this week when the corporation's internal investigation into his behaviour is handed over to the director-general.
Related