As loyal readers will know, occasionally we get to sit down with an A-lister for a short but sweet five minutes.
We decided to induct the 'Evita' star into our '15 Questions in 5 Minutes' hall of fame, even though, to keep everyone happy, it did mean getting a question about a sponge out of the way... (it gets better, you'll be blown away by his final answer!)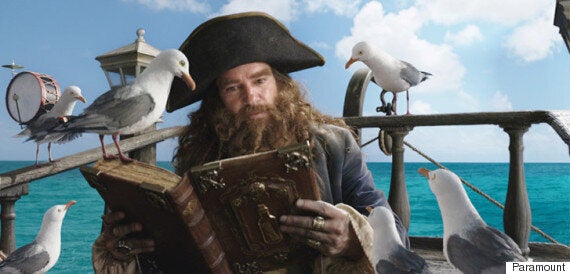 Antonio Banderas in storytelling mode in 'The SpongeBob Movie: Sponge Out Of Water'
In the 3D film, a diabolical pirate above the sea steals the secret Krabby Patty formula. SpongeBob and his nemesis Plankton must team up in order to get it back.
Antonio Banderas stars in 'The SpongeBob Movie: Sponge Out of Water' which is in UK cinemas from Friday. Watch our exclusive clip below...