When you think of great whisky, what instantly springs to mind? We'd wager you weren't thinking about Taiwan.
But, funnily enough, this cheeky little Taiwanese number has been named as the best single malt whisky in the world by the 2015 World Whiskie Awards.
Kavalan Solist Vinho Barrique single cask strength whisky has been crowned as the King of Single Malts and is described - rather wonderfully - as tasting like "Bourbon infused milk chocolate". Mmm.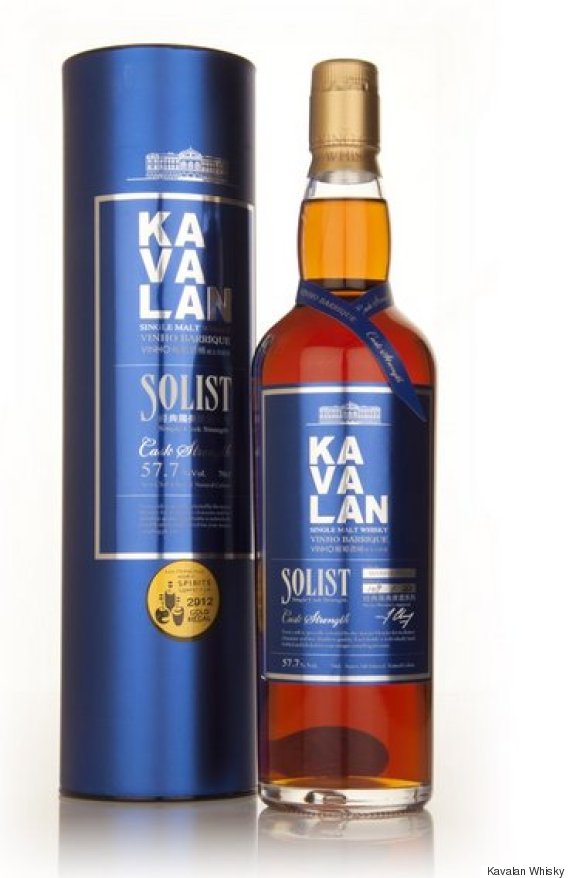 Other contenders in the whisky awards included That Boutique-y Whisky Company Blended Whisky #1 – Batch 1, which won the title of World's Best Blended Whisky.
Meanwhile Nikka Whisky Taketsuru Pure Malt 17 Years Old, which hails from Japan, won the title of World's Best Blended Malt.
Kavalan whisky is produced by the King Car distillery in the county of Yilan, Taiwan. The "young" distillery was only founded in 2005 and has since been supplying whisky with signature flavours of tropical fruit.
The award-winning beverage is matured in American oak barrels that have previously held white and red wines. Bottles can be purchased for £93 from Master of Malt.
SEE ALSO:

Brad Ford's Big Woody Teardrop Is The Portable Whiskey Bar You've Always Needed

Palawan Has Been Voted As The Best Island In The World And We Can Totally Understand Why
The judges of the World Whiskies Awards wrote of the Taiwanese tipple:
"Lots of stewed fruits on the nose. There's also aged Bourbon notes. Water brings out custard creams. Surprisingly smooth on the palate. The alcohol is very present.

"Another nutty, meaty, savoury nose, with sweet notes in the backdrop. Very sweet pruney flavours initially on the palate, with fruit cake and big clove, chilli and dry cinnamon. Walnut and hazelnut on the very dry finish.

"Immediately and subtly liquor rich. Tiny bit of incense, a thread of spice and smoke.

"Caramel, marzipan, coffee-vanilla, fudge, rich, creamy, dried black fruits. Integrated and surprisingly light. Element of sandalwood. Starts creamy, waters out, almost disappears before rubbing hot brown sugar into the oesophagus. Tiny bitter trace."
Bottoms up!
[H/T Independent]