A 24-year-old student is starting the long road to recovery after losing 90% of her skin as a result of a rare allergic reaction to a common prescription drug she was prescribed for bipolar.
Khaliah Shaw, from Georgia, US, is raising awareness of Stevens-Johnson Syndrome, the condition which made her skin erupt into blisters, and nearly blinded her.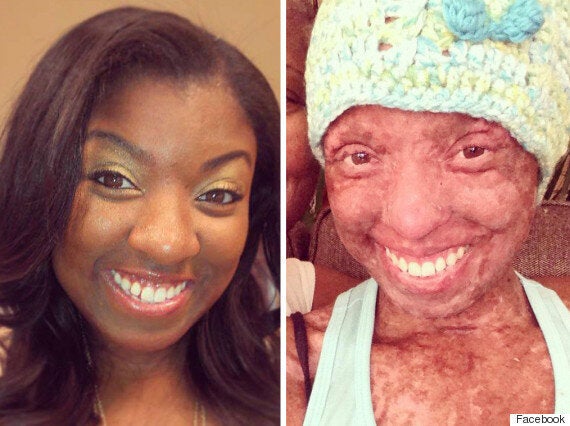 Khaliah before and after the reaction - and still smiling
Within a month of being prescribed Lamotrigine, an anti-seizure drug, Shaw had developed a purple rash, and had blisters inside her eyes and mouth, and on her hands and feet. Doctors initially had no idea what was wrong with her, and iolated her thinking she had an infectious disease.
Shaw eventually lost 90% of her skin, as well as her hair and nails, and the graduate had to be sedated for five weeks. She had to relearn how to walk, sit, stand and feed herself, and was kept in hospital for seven weeks.
What is Stevens-Johnson Syndrome?

According to Mayo Clinic, Stevens-Johnson syndrome is a rare, serious disorder of your skin and mucous membranes. It's usually a reaction to a medication or an infection. Often, Stevens-Johnson syndrome begins with flu-like symptoms, followed by a painful red or purplish rash that spreads and blisters. Then the top layer of the affected skin dies and sheds.

Stevens-Johnson syndrome is a medical emergency that usually requires hospitalization. Treatment focuses on eliminating the underlying cause, controlling symptoms and minimizing complications.
"When I realized all my hair was gone, I cried," Shaw wrote on her blog. "When my friends came to see me, I cried. When I realized I couldn't walk, I cried. When I left the hospital, I cried. EVERY time I look hard enough in the mirror, I cry. Crying has become my thing because…I don't know what else to do!
"I literally feel like I woke up in another persons body.
"It breaks my heart when people stare at me. It tears me up when I sense that people are weirded out by my appearance."
Shaw's bravery and determination to fight, however, is remarkable.
"If I choose to stop living, then SJS wins. And we ALL KNOW that is NOT happening! Not today. Not tomorrow. So it's time to put on the armor of God and fight. HARD."
Shaw hopes to return to university to continue her graduate studies in public health, but told Fox Los Angeles: "The biggest thing is I would love to have my vision back."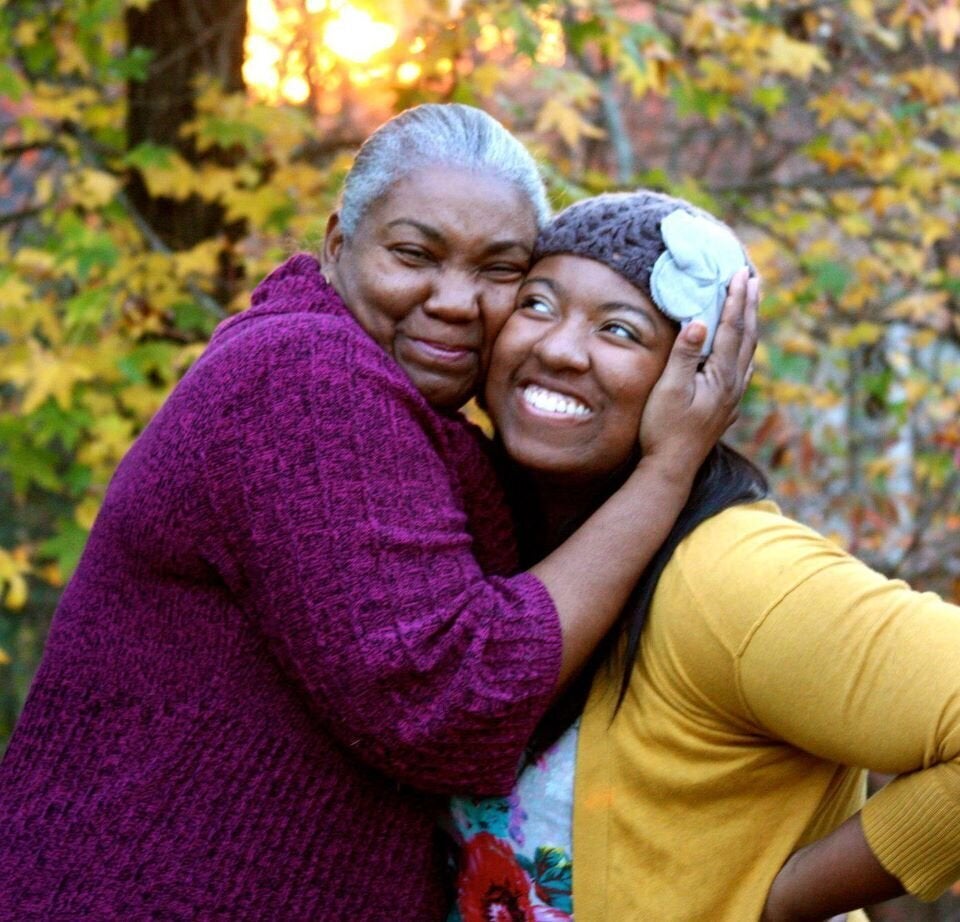 Khaliah Shaw Lost 90% Of Her Skin
Popular in the Community