A lingerie company has released information around a recent advertising campaign with interesting results.
The New York-based 'Adore Me' brand said they were able to measure the impact of blonde, brunette, and plus-sized models using three different adverts for each.
They A/B tested the ads and found the plus-sized model generated four times more sales than the commercial featuring a "normal-sized" blonde model.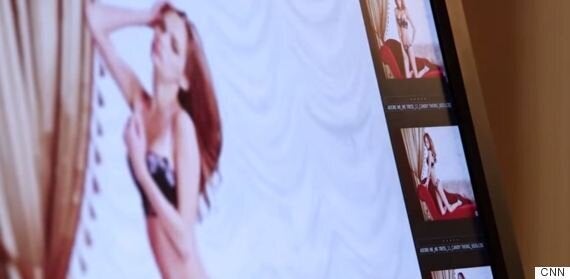 The brunette model generated more sales and more website traffic than the blonde
The company has been crunching the numbers over its three-year life to figure out exactly what they can do to sell the most lingerie. They've already found that a model with her hands on her hips or in her hair will sell more, and even the background of a picture can have a distinct effect.
A spokesperson told The Independent: "Unlike other leading lingerie brands, Adore Me believes every woman, at every dress size, deserves fashionable lingerie that makes her feel sexy, confident and beautiful. That's why our styles range from sizes 30A-44G – a size range twice more inclusive than any of our competition.
"We very proudly feature our stunning plus-size model in many of our campaigns, including our recent national TV ad campaign. We were happy to see that featuring a plus size model in an ad quadrupled sales.
"The amount and quality of traffic clearly showed that plus size models resonate with women of all sizes and boost sales across the board, and not just in the plus-size line."