Letters penned by Dr Harvey Hawley Crippen, one of Britain's most notorious killers, are to be sold at auction in Wiltshire this weekend. The infamous medic poisoned and dismembered his wife in 1910, hiding her remains under the cellar floor.
Crippen was arrested after trying to flee the UK with his mistress Ethel Le Neve. He was detained with the use of wireless communication after the captain of the SS Montrose, the ship he was escaping on, sent a wireless telegram to British authorities.
His trial at the Old Bailey in October 1910 lasted five days and a jury found him guilty after just 27 minutes of deliberations. He was hanged at Pentonville prison in London the following month.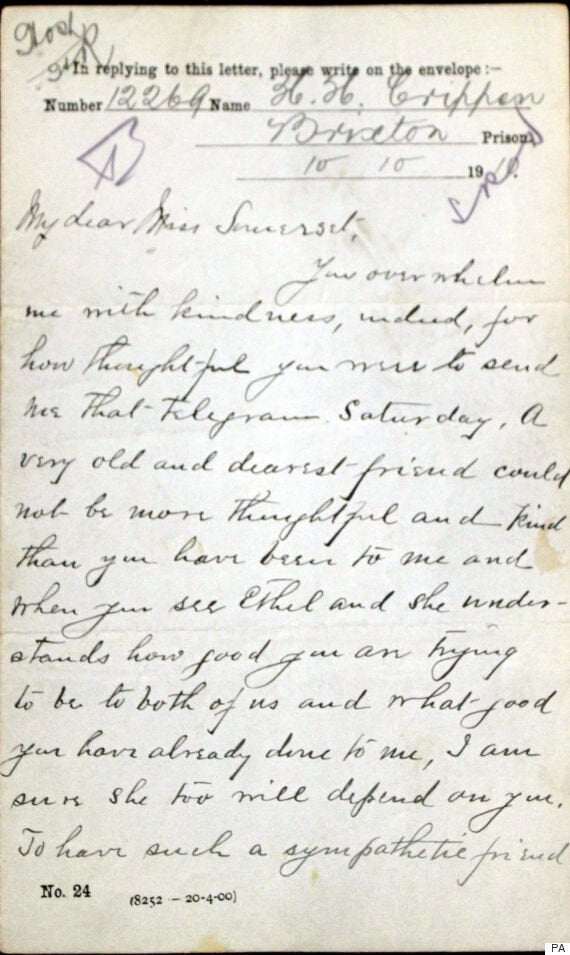 Letter written by infamous murderer Dr Crippen to Lady Henry Somerset, which is part of an archive due to be sold at Henry Aldridge & Son in Devizes, Wiltshire
The collection of letters up for sale were written during Crippen's trial and while he waited for his death sentence to be carried out. The final letter, dated October 26 1910, was written to Lady Henry Somerset and details his relationship with his mistress but also his optimism that "All yet may come right".
The Crippen archive is estimated to sell for between £3,000 and £5,000.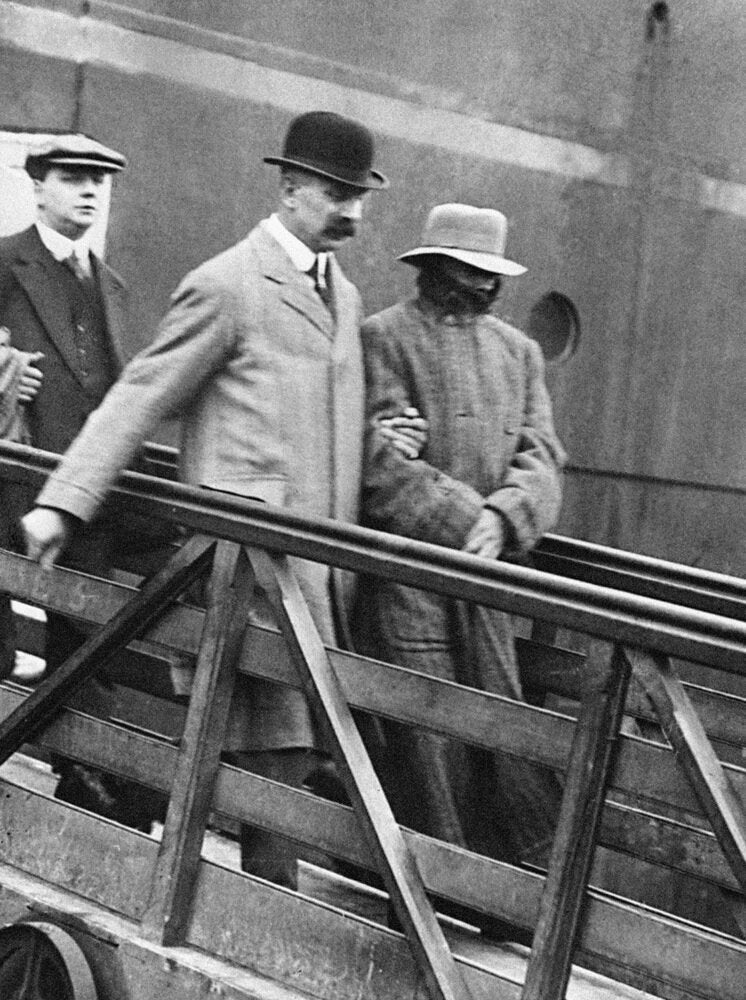 Dr Crippen