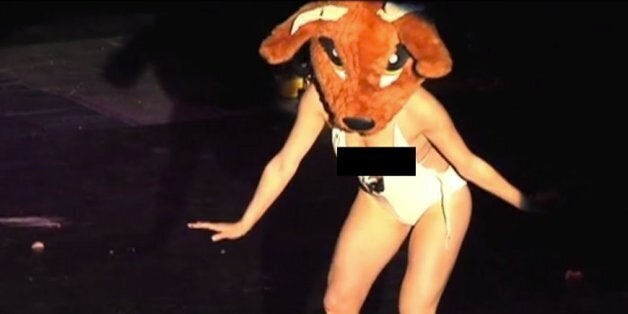 Warning: Story contains graphic content.
Drama students were left unable to look their lecturer in the eye after she played them a graphic video where she stimulated masturbation with a tampon, writhed around naked and urinated.
Lauren Barri Holstein, a PhD student at Queen Mary University, London, showed the students the video, where she blew a condom out of her vagina and inserted a knife between her legs. The clip was shown as part of an introduction presentation to her 'Theatre and its Others' module at Queen Mary University of London.
Holstein also gyrated around mid-air whilst dangling naked from a harness suspended from the ceiling. In one scene where she pretends to masturbate with a tampon, she does so over another woman, and sprays fake blood onto her face.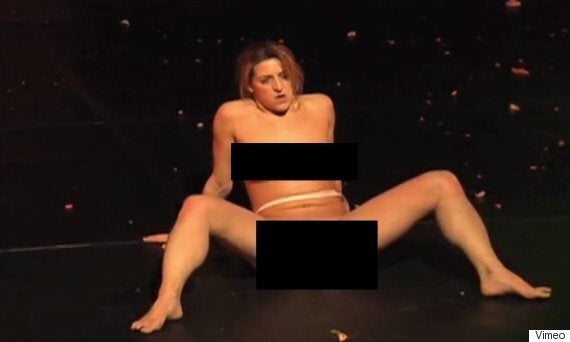 The clip was from a recent production Holstein had starred in, which apparently intended to highlight how theatre can incorporate intertextual references and dance, student site The Tab reported.
See Also:
The video can be viewed on Vimeo, but we should warn you - it most definitely isn't suitable for viewing at work. Or in class. Or anywhere public.
A syllabus of the theatre class reads: "This module looks at what is specific to the form of theatre, by exploring how to achieve, in theatre, effects and meanings found in other art-forms.
"It conducts this by means of a practical exploration of the processes and techniques for adapting other material into theatre, supported by relevant readings, screenings, visits and performances as appropriate.
"It is taught through staff-led workshops, a group practical project and seminar discussion, and is assessed through the group project and two pieces of critical writing."