He's now safely back in the UK while the rest of the lads continue the tour as a four-piece, though it sounds as though at least one of them has a sense of humour about the Zayn-shaped hole in their line-up.
Sharing a photo on his Twitter page on Monday night, the 1D boys all posed with fans next to a banner, while Liam chose to pose with his hand over Zayn's face.
Unfortunately for him, it sounds like a lot of the group's die-hard fans didn't appreciate him leaving Zayn out of the picture, as he was later forced to dismiss the picture as just "#banter".
In the same string of tweets, he also appeared to throw shade at Justin Bieber, after one of the 'Baby' singer's fans asked him directly: "Isn't it kinda depressing for you to know that Justin Bieber will always be more successful than you?"
By way of response, Liam alluded to Justin's several brushes with the law, replying simply: "How many times have I been arrested?"
We're guessing - Justin's fans being notoriously loyal to their idol and everything - that at that point Liam's mentions lit up like a Christmas tree, as he then sent out this tweet: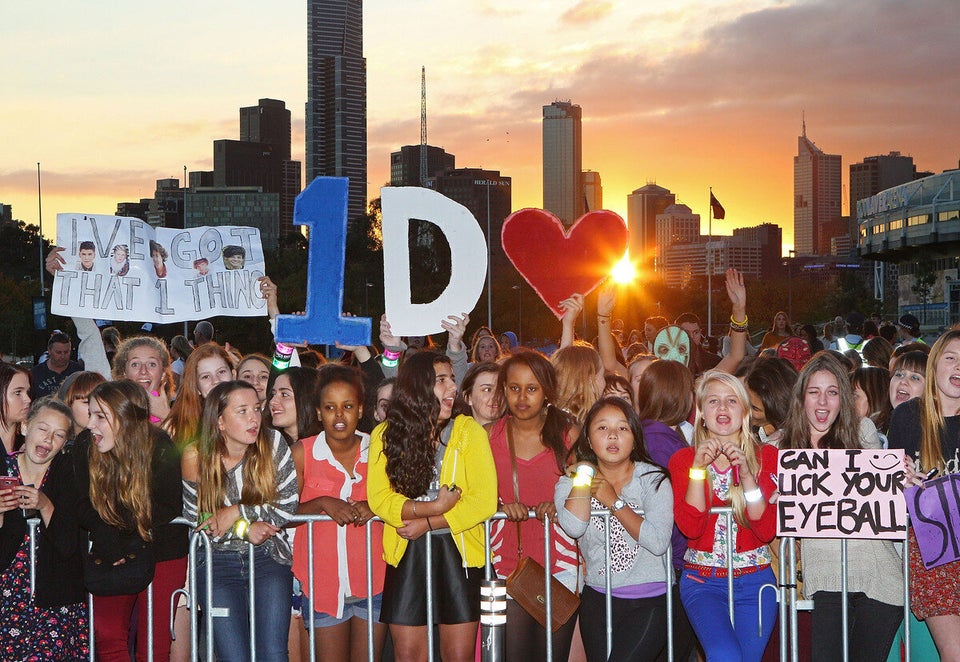 Proof That One Direction Fans Are *The* Best
Popular in the Community