The BBC's Director-General Tony Hall today released a statement, where he emphasised three things - his displeasure at having to let go a talent such as Clarkson's, whose contribution to the programme's great success he emphasised, his concern for "completely innocent party" Oison Tymon, the producer involved in the fracas with Clarkson on location for the motoring show, and the fact that the BBC had little choice following the investigation of events.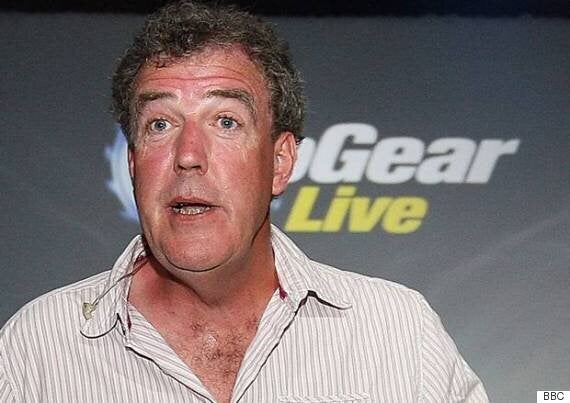 BBC Director-General Tony Hall has released the finer findings of the investigation into the Top Gear "fracas"
With a million names on a petition begging for Clarkson to stay, the Prime Minister weighing in revealing how upset his daughter was, and the presenter himself revealing he thought "the BBC f***ed it up", the D-G has obviously felt under pressure to reveal the extent of the incident, leading to such a debacle for the Corporation.
Here, then, are the finer findings of the investigation he commissioned Ken McQuarrie, one of his most senior executives, to undertake in the interest of fairness to all parties...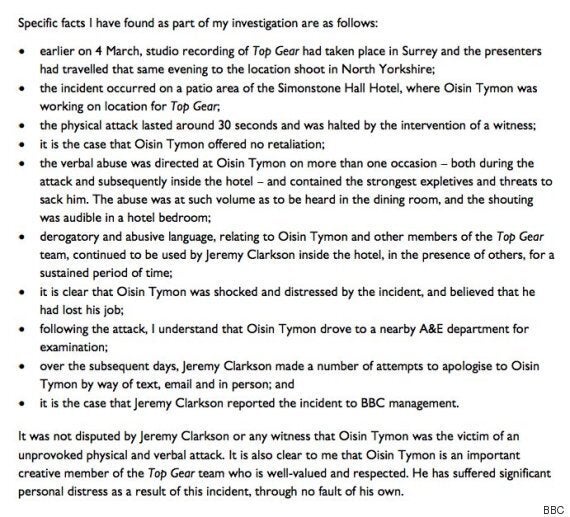 The BBC has yet to announce who, if anyone, will be replacing Clarkson at the helm of the show, which is one of the BBC's most popular programmes around the world, and even how it will continue to present the last in the current series, which have yet to be screened.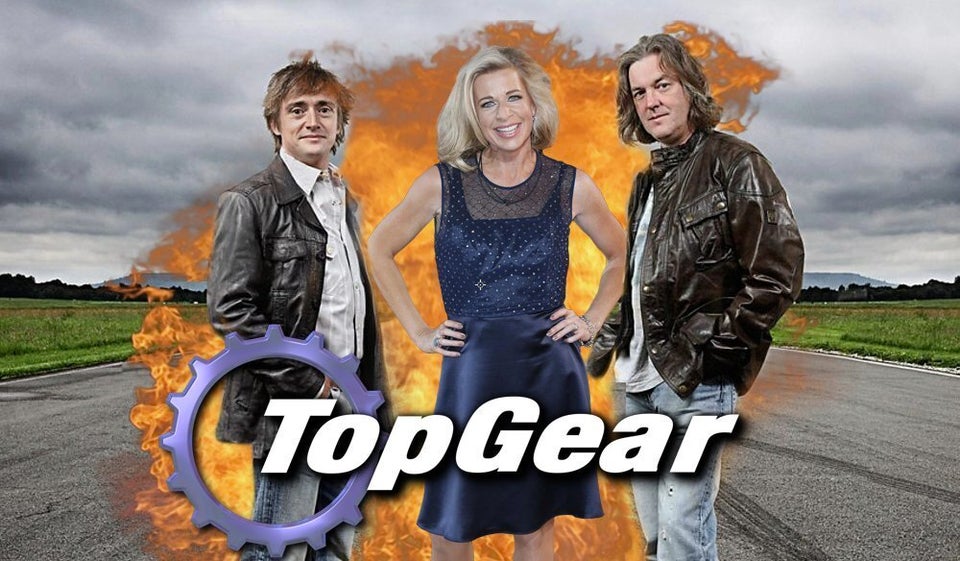 Who Could Replace Jeremy Clarkson On 'Top Gear'?