In what we've all seen coming ever since the "fracas" earlier this month, Jeremy Clarkson has finally been given the ol' heave-ho from the BBC, after yet another controversy related to his role on 'Top Gear'.
SEE ALSO:
On Tuesday afternoon, it was confirmed that Jeremy would not be returning to present 'Top Gear' in the future, after over a decade with the BBC motoring show, and - as was always going to be the case - the reaction to the news has been mixed.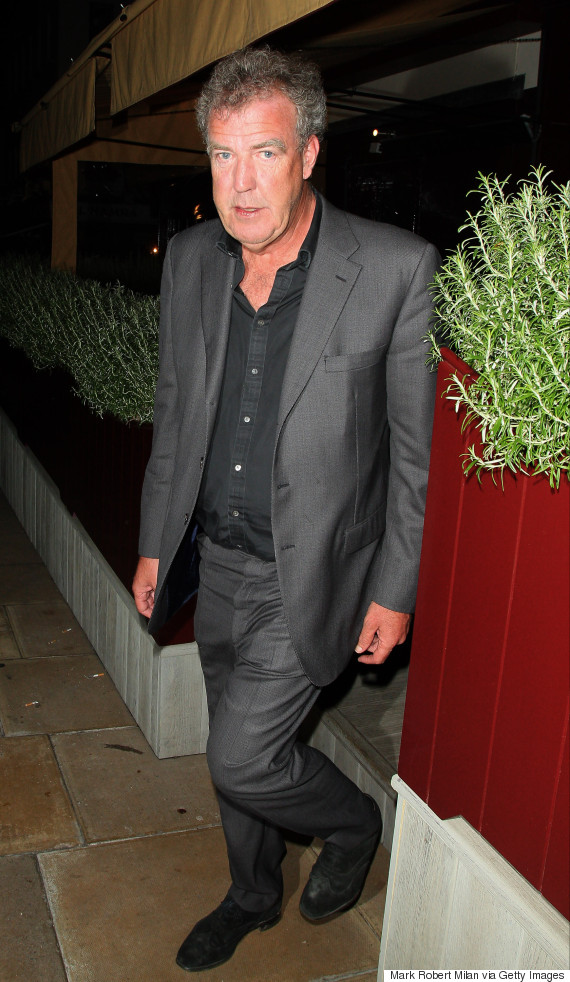 Jeremy Clarkson
Given how quickly the 'Bring Back Clarkson' petition was able to rack up one million signatories (and a tank to storm the BBC offices), it's come as no surprise to see just how many people are bent out of shape to learn that Jeremy Clarkson's time on 'Top Gear' is now over.
The end of TV as we know it @JeremyClarkson. Sad day.

"@BBCBreaking: BBC drops Jeremy Clarkson as #TopGear host, director general confirms"

— Mitch Bryan (@MitchellBryan) March 25, 2015
No more clarkson 😭. Wrong decision BBC!

— Tom Cousins (@TomoC92) March 25, 2015
I now don't think I watch anything on the BBC apart from Match of The Day, so I have to question why I pay a licence fee #Clarkson #TopGear

— Paul Jones (@paulrezult) March 25, 2015
Bad news Clarkson has been drop. RIP TOP GEAR the end of a tv icon

— william john sheehan (@enzostafford113) March 25, 2015
Don't agree with what Clarkson did but I ain't watching it again

— big patchy quan (@bigpatchyquan) March 25, 2015
In the BBCs removal of @JeremyClarkson ..they have also removed my interest as a viewer! Its Hammond May & Clarkson or no-one.

— Katy (@dancerkaty) March 25, 2015
I will no longer be watching #TopGear since the BBC has decided to sack Jeremy Clarkson.

— cKysenpai (@ActualChenry) March 25, 2015
Dropping Clarkson BBC'S LOSS

— GordonMcRae (@GordonMcRae2) March 25, 2015
Jeremy Clarkson is top gear. Don't even @ me

— Cleopatra Parmisser (@Cle0patra_VII) March 25, 2015
The end of Top Gear as we know it 😢... Well until Clarkson, Hammond and May end up on SKY!!

— Nick Mitchell (@The_Mitch87) March 25, 2015
CLARKSON DROPPED FROM TOP GEAR MY LIFE IS RUINED

— 阿李 (@Eldon_Leee) March 25, 2015
Fortunately for the morale of our great nation, other Twitter users have managed to pull themselves together, and see the funny side of the news.
BREAKING NEWS: ITV sign Jeremy Clarkson up for 'Watercolour Challenge' reboot.

— Jem Roberts (@JemRoberts) March 25, 2015
i'm not saying i'm happy that jeremy clarkson has been sacked but pic.twitter.com/VsZ9lNRr0R

— bonnie (@bonnola) March 25, 2015
One amusing point about today: Dion Dublin has a presenting job on the BBC, Jeremy Clarkson does not.

— Rían Love (@RyanJL) March 25, 2015
Jeremy Clarkson has been sacked.

Really hope the BBC boss ended the meeting by saying "And on that bombshell."

— Ian Hyland (@HylandIan) March 25, 2015
I'm shocked* at this #Clarkson news.

*not shocked

— Annette Hardy (@Annette1Hardy) March 25, 2015
the downside to Jeremy Clarkson is that he's that kind of HYDRA dickhead. At least on Top Gear he was confined. He will be EVERYWHERE now.

— pineApplehead (@oneofthosefaces) March 25, 2015
Its a sad state of affairs when not even old rich racists can assault a colleague and get away with it. #clarkson

— Magnus Andersson (@magnusphotog) March 25, 2015
Disappointed Clarkson's gone but it's his own fault. Imagine having a job like that and acting like a twat on several occasions. Stupidity.

— Peter McDougall (@petermcd14) March 25, 2015
Following his suspension two weeks ago, Jeremy went on to brand the BBC "f***ing b******s" in an expletive-laden rant at a charity auction, adding that 'Top Gear' "was a great show… and they f***ed it up".
However, he was later insistent that he was only joking when he made his comments, claiming in his newspaper column: "It was all meant in jest and anyway it worked. By being brief, controversial and a bit sweary I woke the room up and the auction prize I was offering - one last lap of the Top Gear test track - raised £100,000."
Prior to this incident, Clarkson had come under fire on a number of occasions over the past 12 months, most memorably after unaired footage surfaced online where he appeared to murmur a racist slur as he recited the children's rhyme 'Eenie, Meenie, Miny, Mo'.
Although Jeremy apologised for the clip, insisting the slur was a word he 'loathed', many offended viewers called for him to be sacked, and he later admitted that he was on thin ice with bosses at the Beeb, claiming: "I've been told by the BBC that if I make one more offensive remark, anywhere, at any time, I will be sacked."
LIKE US ON FACEBOOK | FOLLOW US ON TWITTER