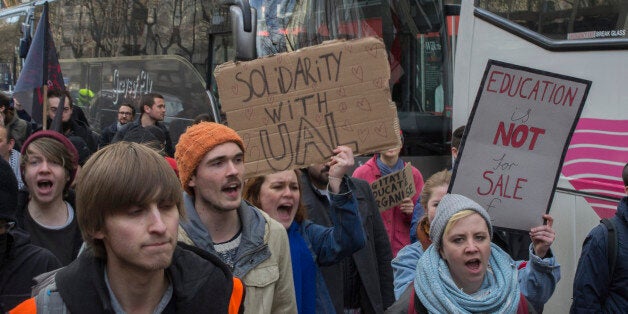 Students protesting against the profitization of higher education in the UK shut down High Holborn Street and the London College of Communication on Wednesday, it has been confirmed.
The protesters, from King's College London, joined students from the London School of Economics and University of the Arts London, who have been occupying Central St Martins since March 19 in protest due to the cutting of over 500 foundation course places last week.
Members from the occupation took part in a demonstration rally from LSE to High Holborn, which was initially targeted at the management building of the University of the Arts. However, the protestors then continued onto the London College of Communications in Elephant and Castle, which will bear the brunt of the cuts to foundation courses.
Upon finding the building locked, the protestors gathered outside the premises, at which point the police were called to the area. A fire alarm was set off, leading to some students gaining access to the building, although the entire college had to be evacuated.
The police then shut the building for several hours.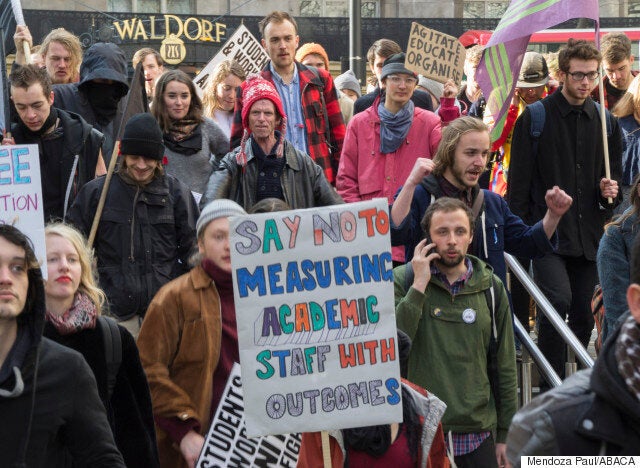 The protests were organised in response to the cutting over 500 foundation course places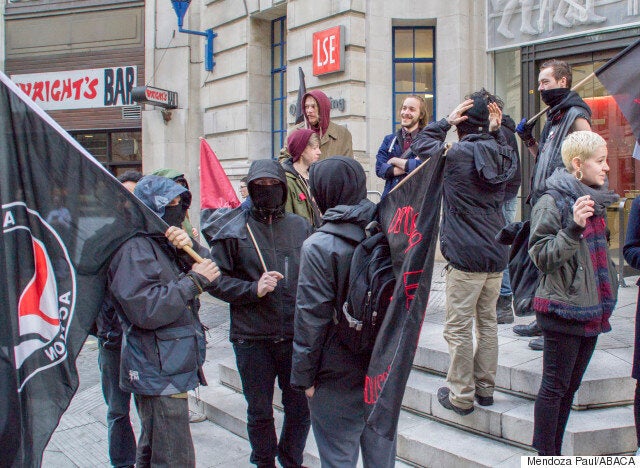 Protesters gather outside the London School of Economics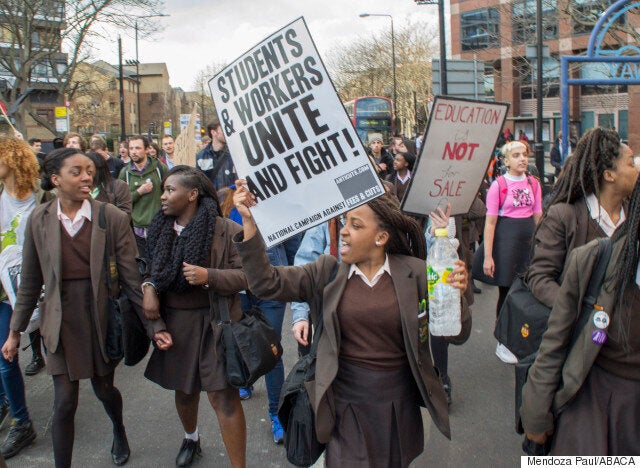 The occupation is part of a wider campaign by the National Campaign Against Fees and Cuts
Speaking about the occupation, University of the Arts London Student Union President Shelly Asquith said: "That university management felt the need to call the police to keep us out of our own university building showed they are afraid of occupation as a tactic and of the power of students.
"We believe firmly that the police should be kept off our campuses and that universities should be a space free from intimidation and police harassment."
Members of the protests also took to twitter to declare the occupation a success.
In November 2014, a NCAFC demonstration in London attracted 10,000 students to campaign for free higher education.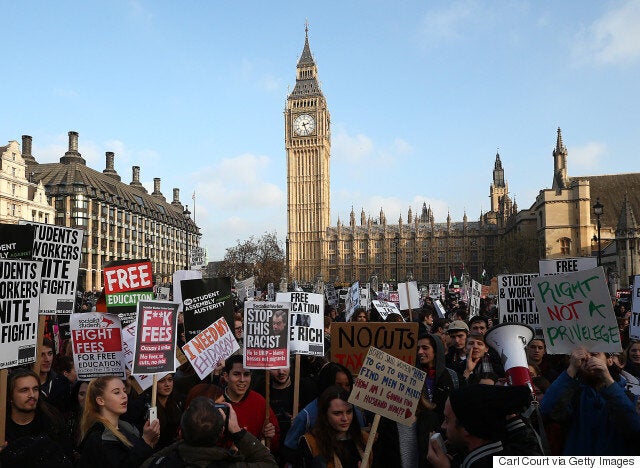 Thousands of students protested in London in November 2014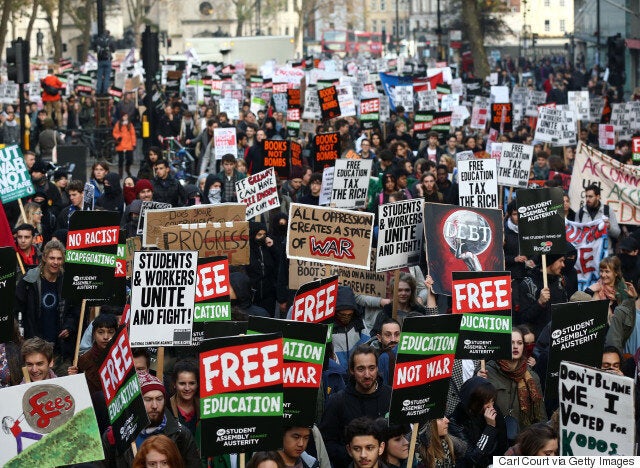 The protestors were rallying against the rising cost of higher education
This Saturday (March 28) a NCAFC national demonstration will take place in Birmingham, where members will march on the seat of Shadow Higher Education Minister Liam Byrne.
Speaking about the ongoing occupations and NCAFC movement, the organisation's LGBTQ Representative Raquel Palmeira said: " I have been occupying Central St Martins in solidarity with those who will be affected by the proposed cuts to foundation places. This is yet another example of the neoliberal university cutting things which it views as not useful for the free market economy.
"This new wave of activism is really unprecedented at this time of year, and I think it bodes well for our national demonstration on Saturday in Birmingham."