The film 'Kurt Cobain: Montage of Heck' is the first on the tragic Nirvana frontman to be released with not just the authority but the help of Kurt Cobain's family, including his widow Courtney Love and daughter Frances Bean, who is listed as an exec producer.
Director Brett Morgen explains here how he was able to get "a portal" into Kurt's mind through the art he created throughout his life, that his mother had fortunately kept in "a Cobain room" where Brett found himself, which enabled the director to present a unique icon in what he calls "a naked and honest manner".
WATCH our exclusive chat with the film's director Brett Morgen above
Brett, who previously made the award-winning documentary about film producer Robert Evans' life, called 'The Kid Stays in the Picture', makes the same use of animation to illustrate some aspects of Kurt's life.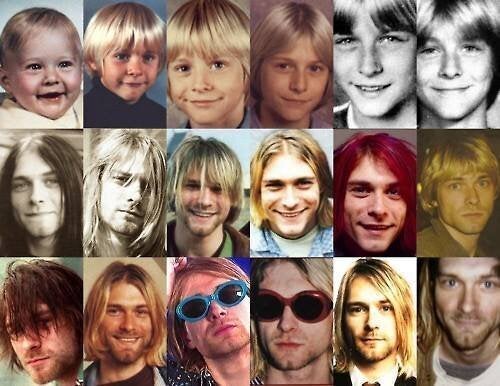 Kurt Cobain In Pictures
With its title taken from a mixtape compiled by Kurt when he was a teenager, the film explores how Kurt's turbulent childhood played into his adulthood, into his creativity, and finally into his struggle with fame, culminating in his suicide in 1994. But it also includes previously unseen video footage and pictures, detailing his happiness with his own family, including pictures with Frances Bean, who was only tiny when he died, and has said that, through this film, she got to experience life with her father again.
'Cobain: Montage of Heck' is in cinemas April 10, available to own on Digital Download from 24 April and on Blu-ray and DVD on 27 April. Watch the trailer below...
Related