Denise Van Outen is set to make her 'EastEnders' debut in April, and fans have been given their first glimpse at the actress in Albert Square.
Denise's character Karin Smart will arrive in Walford looking for Phil Mitchell, however, she's quickly intercepted by Max Branning.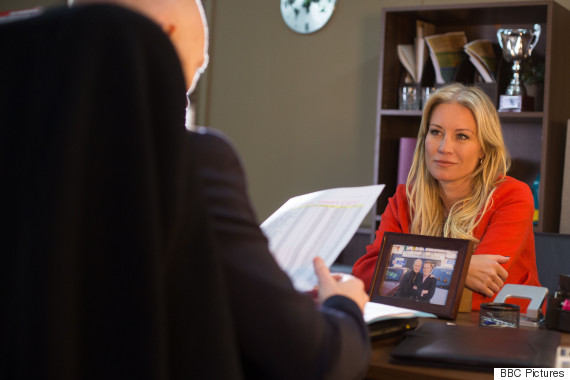 How will Max react?
Karin will then make the car lot owner a business offer but, in typical 'EastEnders' fashion, things aren't always what they seem.
Denise won't be sticking around for long though, and her guest appearance is expected to last for just a few episodes.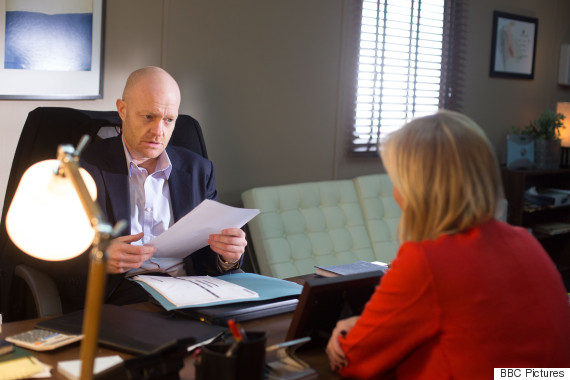 Max considers Karin's offer
The actress is one of a number of new guests appearing in the soap. In the coming weeks, 'Absolutely Fabulous' star June Whitfield will also arrive in Walford.
June's big entrance will form part of Kat Slater's ongoing depression storyline.
Since the soap's 30th anniversary celebrations in February, there's been plenty of drama and the cast recently filmed emotional funeral scenes, that are set to air next month.
Watch 'EastEnders' on 9 April to see Denise's arrival.
LIKE US ON FACEBOOK | FOLLOW US ON TWITTER