In our new section - WISE WORDS - we ask our favourite personalities from all walks of life about some of the lessons they've learned along the way, how they de-stress from their busy lifestyles, and the things in life they consider the most important.
This time we're speaking to Spice Girl and Heart Breakfast presenter Emma Bunton, recently announced as the celebrity ambassador for Specsavers' annual Spectacles Wearer of the Year campaign.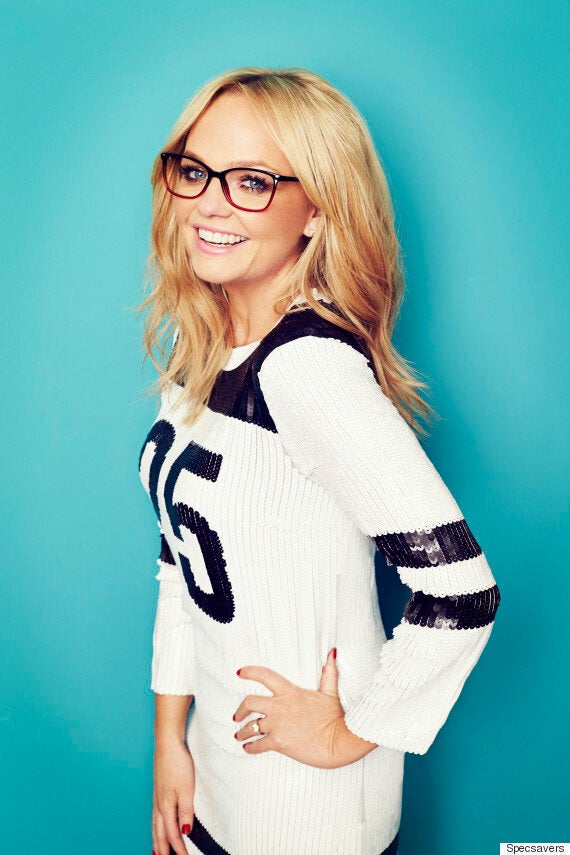 Emma tells HuffPost UK all about life at home with her family, how she copes with negative criticism thrown in her direction and a possible return to music...
What do you do to switch off from the world?
I love a good long bath with lots of oils. That's the way I spend my downtime - in the bath. Or I do love catching up on my favourite programmes. I don't have time for a whole weekend, but I did just have a great two hours of watching 'Homeland'. That would definitely be how I switch off.
How do you deal with negativity?
I think I've grown to kind of ignore it, really. I've got children, I've got a family and I've got a much more positive stance on everything. So people who are negative about me or things around me - it really doesn't offend me anymore.
My priorities have changed, I've got other things to worry about, one hundred per cent. Back in the day before children, you take things to heart, but as you get older it definitely affects you less.
When and where are you happiest?
I'm definitely happiest at home, with my children, in our onesies watching some kind of Disney film. We're loving 'Big Hero 6' at the moment and also 'Tangled' - and I'm not just saying this but since I've started wearing my glasses *laughs* the things that I've started to notice in those films, it's unbelievable. You don't realise until you start watching with your glasses on.
What's the best piece of advice you've ever been given?
The best piece of advice I've ever been given is to work hard. From quite a young age, I've been told that if you want something you have to work for it. Nothing just comes along, you have to work. And I have that now with my children, they know about work ethic, they've seen their mum going to work every day and I think that's really important.
What's the hardest lesson you've ever had to learn?
The hardest lesson… oh my goodness. I'm with my PA and she says my driving lessons probably were! Getting through that! *laughs*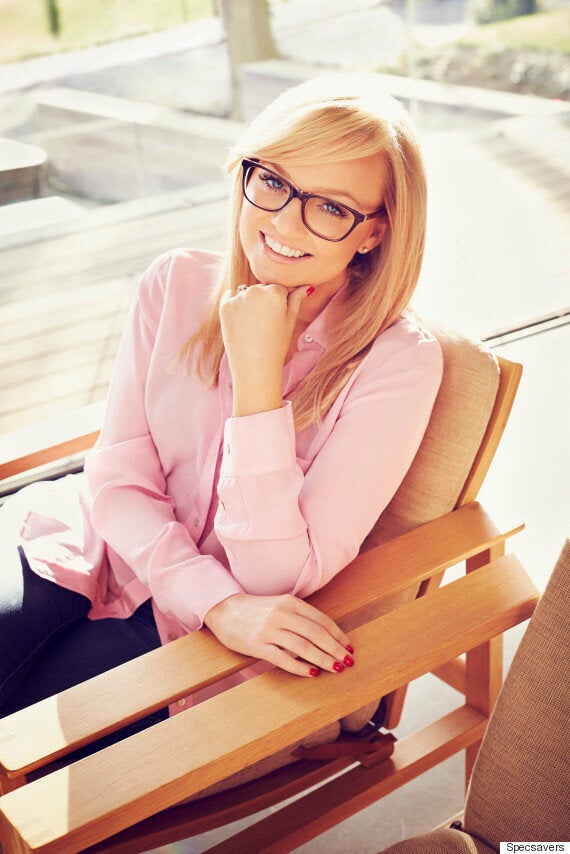 What would you tell your 13-year-old self?
I would tell her not to worry too much. Not to worry as much as I probably did when I was younger about silly things. I look back now and I think, 'Why did I worry about that, there was no need!' Don't worry about the silly little things.
And I think, again, it comes from having children, your priorities completely change. Worrying takes too much time up, I think.
What three things are at the top of your bucket list?
I do feel very lucky when I get asked that question because, of course, I've done some wonderful things.
I'd love to do music again, in some way or another. In some sort of capacity I'd love to do some sort of music again, that would be great.
My other one is to learn how to cook! I'm going to learn how to cook… something. I'm awful - I've been spoilt, you see, because my other half is a brilliant cook, so I just kind of help him. I just open the wine and that kind of thing. But I would love to learn how to cook or bake and do some kind of thing.
Oh and I'd love to travel a bit more! Obviously, again, I've been very lucky and been able to travel, but I've never been able to spend a lot of time in places. Especially when you're on tour it's just hotels and airports. I'd love to take my little boys to Italy, maybe on safari. Fun things, really.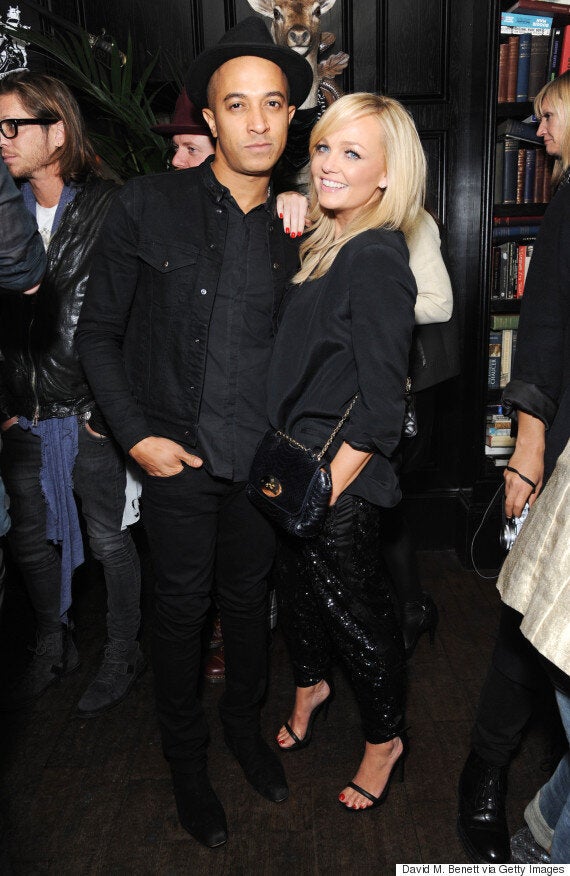 Emma and her partner, Jade
What do you think happens when we die?
Oh my goodness... that's a heavy one but it's something that I'm sure everyone has different opinions on, and it's something that I'm still wondering about. And I'm very open to lots of different things so I feel like I still couldn't answer that.
When do you feel a sense that we live in the presence of something bigger?
I do feel that, because I think if you're open-minded that that's always something that you think about.
What was your last good deed?
I made Jamie Theakston a cup of tea this morning! Is that a good deed?
Emma is the face of the Love Glasses campaign, encouraging people to upload selfies in their glasses to the Specsavers website to be in with the chance of winning a holiday to the Bahamas - and for each entry they'll be donating £1 the to anti-bullying charity, Kidscape.
To be in with a chance of scooping the biggest accolade in the specs-wearing world, glasses wearers can enter the competition online, via Facebook or alternatively at your nearest Specsavers store.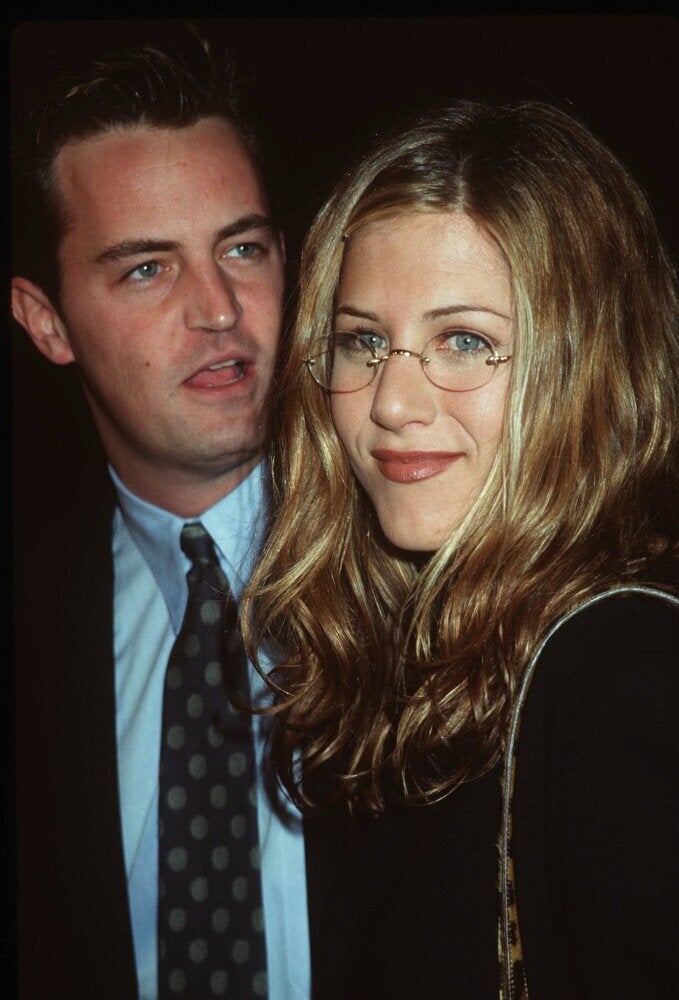 Celebrities In Glasses