Thanks to her most recent album, '1989', Taylor might now be best known for her pop stylings, but she proved that she's multi-talented by playing guitar on Madonna's new track 'Ghosttown'.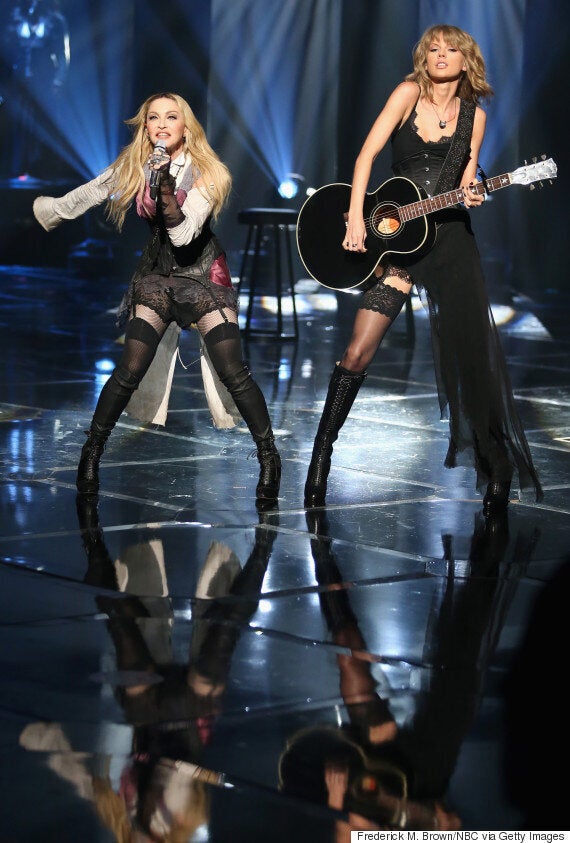 Madonna also presented Taylor with the Song of the Year award for her track, 'Shake It Off', which was one of three gongs she took home with her across the course of the evening, also coming out on top in the Best Lyrics and Artist of the Year categories.
She seemed pretty excited to have been performed with the 'Living For Love' singer, excitedly sharing a snap of the two of them on her Instagram page and writing: "I might be okay but I'm NOT FINE AT ALL."
Madonna has previously spoken favourably of Taylor in interviews, claiming: "I like Taylor Swift. I think she writes some really catchy pop songs. I can't get them out of my head."
Watch the duo's full performance here...
The video for the track is expected to be released next month, which will feature 'Empire' actor Terence Howard, and was directed by Jonas Åkerlund, the man behind the videos for her songs 'Jump', 'Ray of Light' and 'Music'.
Popular in the Community