Someone's getting on the diversity train - first, L'Oréal signs Helen Mirren as an 'I'm worth it' spokesperson, then they make another historic signing with Soo Joo Park.
Park is the brand's first Asian-American spokesmodel, and my, is she gorgeous.
Originally from Seoul, Park got to modelling quite late - at the creaky age of 26. With her shock of platinum blonde hair, she is one of the few models that can transition easily between androgyny and super pretty.
She has modelled for Chanel, Tom Ford and Pucci among many others.
"I think growing up in America and having a multicultural background, you know where you stand but you also want to melt into the pot," Park said in an interview with Style.com. "In a way, I think the rising power of China urged the designers to be more global, and it's good that they were encouraged to be more inclusive. And people are starting to understand that the world is getting smaller and you see different faces everywhere."
Here's a look at some amazing photos of the model...
She joins the likes of Jennifer Lopez, Cheryl Cole and Doutzen Kroes who are all spokesmodels.
Cyril Chapuy, L'Oréal Paris brand global president described her spirit as "unique and irreverent." We couldn't agree more.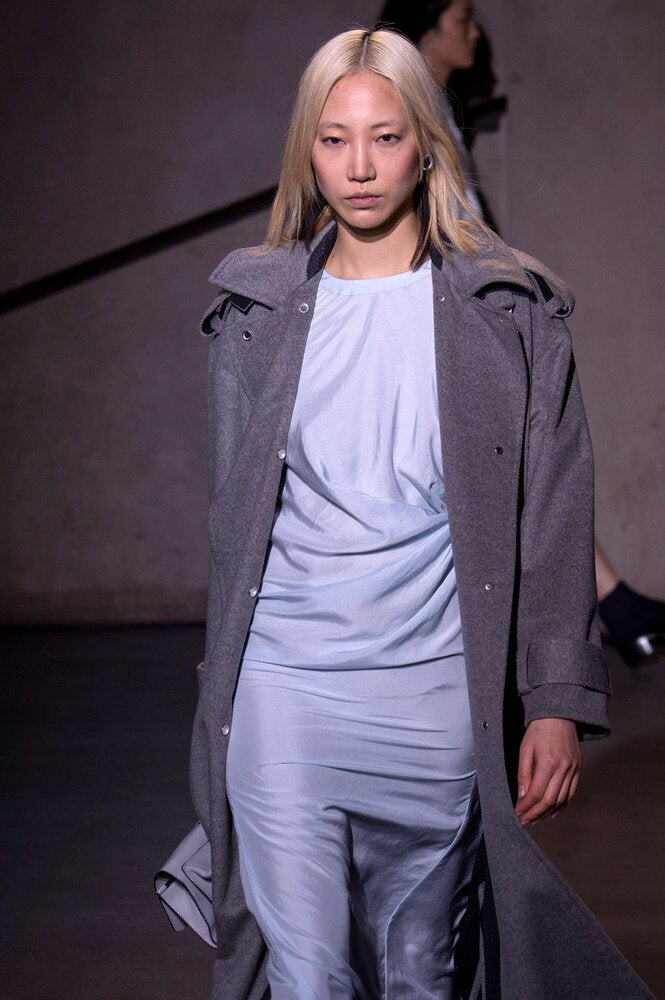 Soo Joo Park