In a strange and unusual turn of events, a man who has two jobs so he can make enough money to live, while happening to also be aesthetically gifted, has made the news.
Pietro Boselli happens to be a lecturer at University College, London. He also models for the well-known Models 1 agency.
Back in January 2014, (yes, 2014) one of his students, Arief Azli, put two and two together and made four.
Azli alerted the world and his wife to his discovery on Facebook, naturally. "That moment when you realised your maths lecturer is one of the top designer model. #OnlyAtUCL. #Bromance."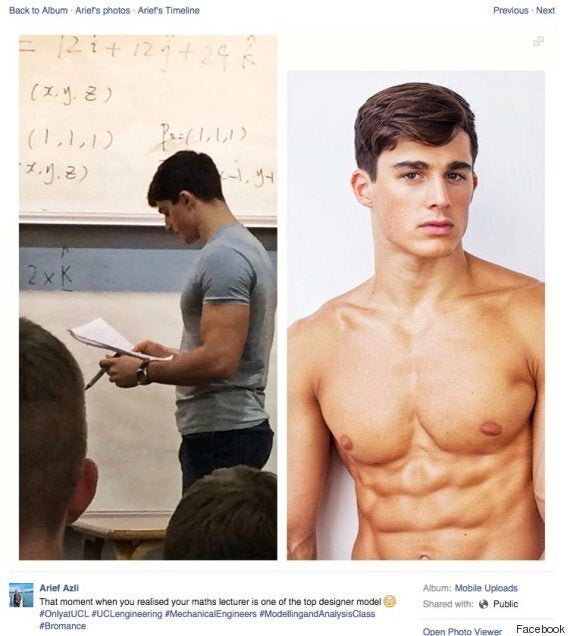 For some reason, this information has only just filtered its way down onto the internet.
On his Instagram profile, Boselli quite rightly lists his PhD in Engineering first. Followed by "Addicted to training. Represented by Models1 London."
Last year, Boselli also won first place in the fitness model category at the World Beauty Fitness & Fashion European Pro-am event.
UCL Lecturer Pietro Boselli Is Also A Top Male Model
Popular in the Community