A woman has shrunk her waist down to an eye-watering 20 inches after wearing a corset solidly for 23 hours a day.
Aleira Avendano has been wearing the waist-shrinking garment for the last six years and even refers to it as her second skin.
But despite doctors' warnings that the corset poses serious health risks, Avendano continues to turn heads with her extreme shape.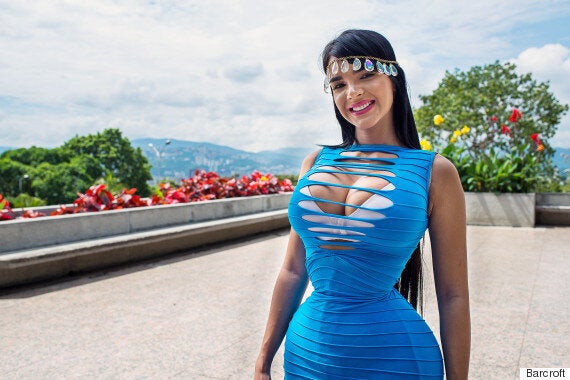 "I am completely obsessed with belts and corsets - I even sleep with them on," said the 25-year-old from Caracas, Venezuela.
"I love the feeling of pressure and only take it off for an hour a day to rest and to wash myself."
The model began waist training while still in her teens. Now, alongside her enhanced 34DD breasts, her tiny waist draws stares wherever she goes.
She said: "People stop what they're doing and stare - everywhere I go I get attention. People shout at me in the street. They can't believe that my figure is real.
"Wearing a corset took some getting used to - at first it was terrible and uncomfortable. After a while it became a necessity and when I'm not wearing it my skin would itch.
"But it's not pain, it's more pleasure, I like the pressure. I don't feel a thing, it doesn't bother me at all."
Despite this, Avendano's doctor fears that her stringent regime could lead to complications later on in life.
Dr Andrés Ruiz, said: "In my medical opinion she should stop this immediately. Thank God she has not done any damage so far but she should stop before it's too late."
The waist training trend has gained popularity in recent years, especially with celebrities such as Kim Kardashian openly endorsing the habit on social media.
"The pressure caused by the waist trainer can have detrimental effects on your respiratory system and thus the oxygen circulation through the body is significantly reduced."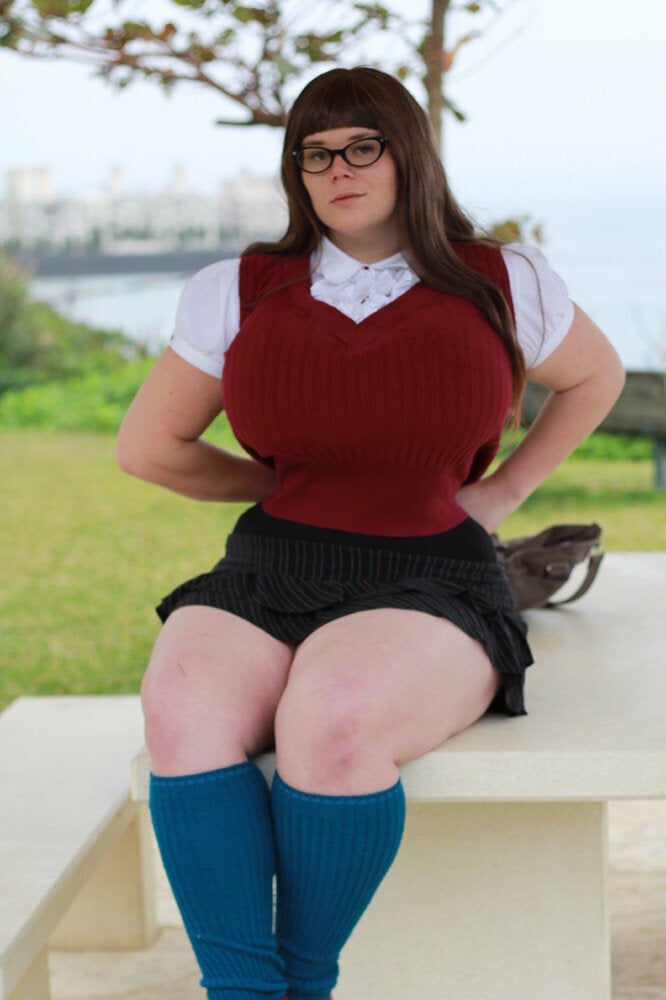 Woman wore corset for four years to look like Jessica Rabbit
"There is no medical evidence that the waist trainer helps with weight loss" adds Dr. Al-Ayoubi.
"It disrupts manoeuvrability during a workout and even prevents you from taking deep breaths. The emphasis should be about making healthy lifestyle changes that promote a proper diet and exercise to optimise a person's health and ultimately, their figure."
Along with waist training, Avendano tries to keep her hourglass shape by eating healthily and exercising. She added: "I only eat very small portions mainly egg whites, pineapple, lots of fruit and a little bit of meat – I have a very balanced diet.
"I do crunches, weights and whatever I can to stay in shape."
But a strict corset regime and a healthy lifestyle can only go so far in gaining a cartoon-like body.
She added: "I have to admit that I have had some surgery. I've had my nose done and my breasts three times. I've also had buttock implants and some liposuction – so quite a bit."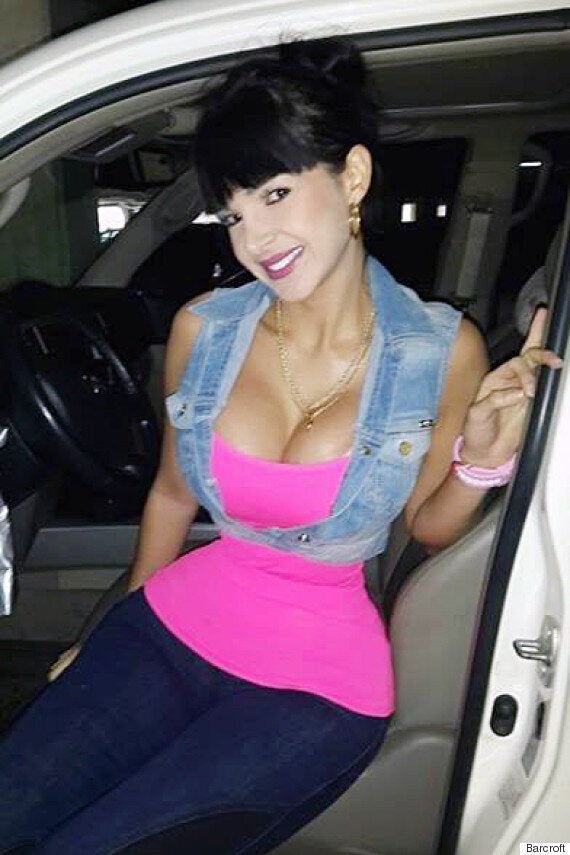 The model reveals that she receives mixed reactions whenever she's out and about in Caracas – with some people even comparing her to an alien.
"They say that I've had too much surgery, that I don't have ribs and that I'm a man," she said. "It is totally false – people even say that I am an extraterrestrial and a transsexual."
But she considers wearing a corset for 23 hours a day a small price to pay for the happiness it brings her.
Avendano added: "This is the best thing that has happened to me. I would like to be known for my waist, not for having the smallest waist in the world but rather for my waist and my entire body.
"That would be one of my ambitions, to be very well known for the shape of my body. Other than having a small waist I also want to be considered sexy."