Members of a banned leftist group have taken a prosecutor hostage in his office inside a court house in Istanbul.
The Dogan news agency is reporting some shots were fired inside and the group appeared to have posted an extraordinary image of a gun being held to the hostage's head.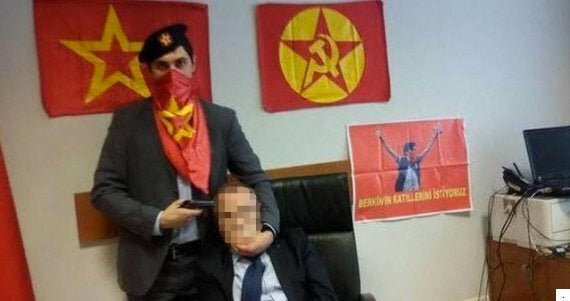 The picture released by the group
Police said negotiators were speaking to two militants in attempts to end the standoff.
Istanbul's police chief said no harm has come to the hostage or police.
"We are trying to resolve the issue without anyone being hurt," Selami Altunok said, adding that police negotiators and Umit Kocasakal, the head of the Istanbul Bar Association, are talking to the militants.
State-run Anadolu Agency and state television, TRT, identified the prosecutor as Mehmet Selim Kiraz. He is the prosecutor investigating the death of Berkin Elvan, a teenager who was hit by a police gas canister fired during nationwide anti-government protests in 2013.
Berkin Elvan's father appealed for the prosecutor to be freed, telling the BBC: "My son is dead but let no-one else die. You can't wash blood with blood."
The group is reportedly the Revolutionary People's Liberation Party-Front (DHKP-C).
Dogan said special forces' police have entered the building, which has been been evacuated.
It was not clear how the assailants sneaked the arms in to the court house.
The DHKP-C, which seeks a socialist state, is considered as a terrorist organization by Turkey, the US and the European Union.
The group has carried out sporadic attacks, including a suicide bombing on the U.S. embassy in 2013 that killed a security guard.
The group has demanded that the policemen responsible for Elvan's death be tried by "peoples' courts" and for court officials to drop prosecutions or investigations against people who took part in protests denouncing the boy's death.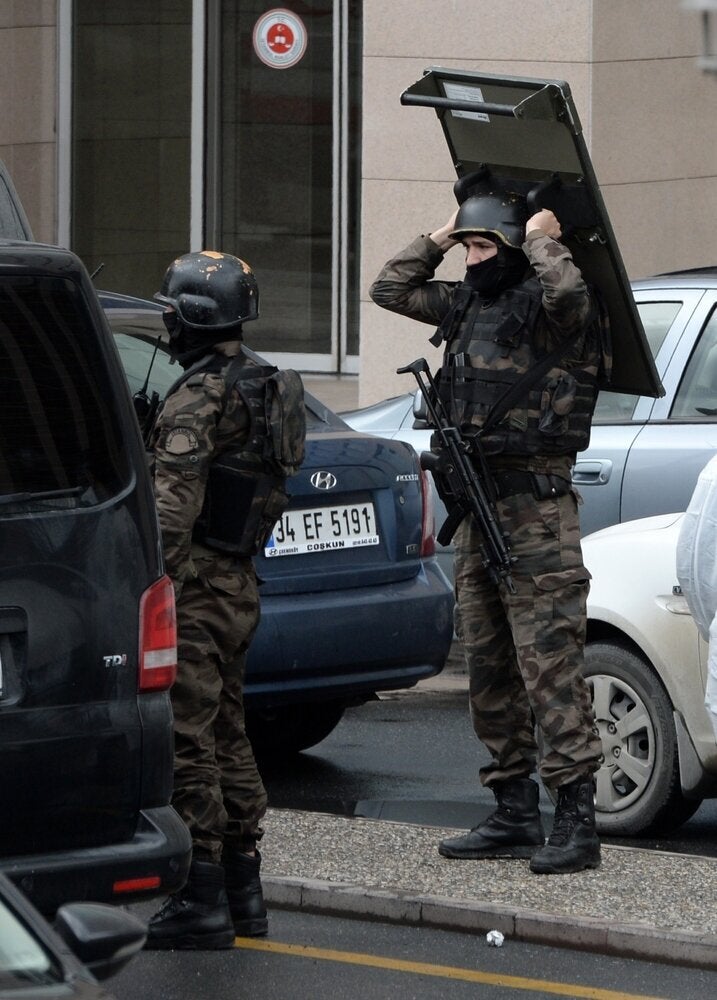 Hostage situation in Istanbul courthouse