Cara Delevingne and Pharrell Williams performed their duet for the first time together at a fashion show on Tuesday night.
SEE MORE:
The pair's grandiose-sounding collaboration 'CC The World' was first heard in 'Reincarnation', a short film for Chanel which was shared online back in December, but they have now given the track its debut live performance.
Cara - best known as a model and actress - proved there were more strings to her bow than we realised when she took to the stage with Pharrell on Tuesday in New York, at a Chanel fashion show curated by Karl Lagerfeld.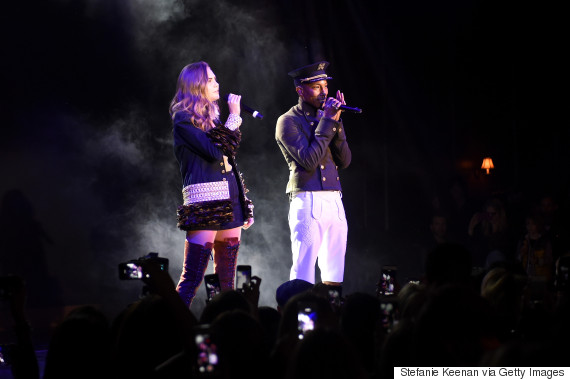 She'll be tap-dancing and plate-spinning next - just you watch.
Pharrell shared a photo of the two of them backstage at the event on his Instagram page, writing that he was "proud" of her, following their live performance.
Karl admitted around the time that 'CC The World' was first heard last year, in an interview with Women's Wear Daily, that Cara had been hoping to break into the music industry for "a long time", adding: "For her to start singing with Pharrell is not that bad, no?"
Pharrell and Cara also perform a ballroom dance during the short film.
Last month, Cara set tongues wagging that she might be about to record a track with the Queen Bey herself, Beyoncé, after the pair simultaneously uploaded similar-looking shots from a recording studio onto their respective Instagram accounts.
Watch the full seven-minute video of Chanel's 'Reincarnation', featuring 'CC The World', below:
LIKE US ON FACEBOOK | FOLLOW US ON TWITTER