'Gogglebox' star Silent Jay has served us with a double whammy, everyone.
Not only has footage of him speaking emerged, but it turns out he's not afraid of attempting a tune either.
Yes, seriously. Actual audible sounds have left his mouth - and it's all been caught on camera. We need to sit down…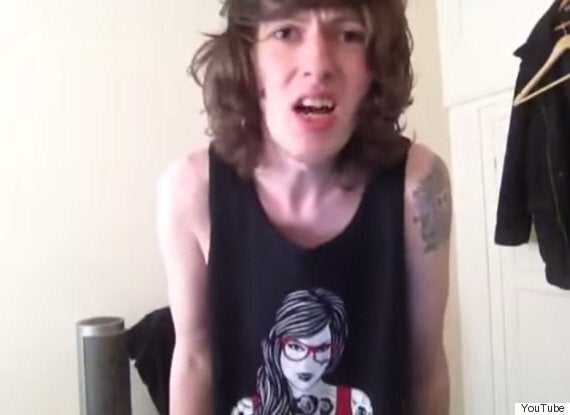 Fans have unearthed this video of Silent Jay, real name Jay Makin, singing a cover of Mayday Parade's 'Jamie All Over'.
It's definitely… Interesting. Let's be honest, it's not great, but at least he's trying, eh? And this does beats sitting silently on a sofa.
While Jay's split from his girlfriend Eve, he will still continue to appear on 'Gogglebox', and at least his continued silence means he won't have to face any awkward questions.
Jay might be silent, but the rest of the show's stars aren't. Here are some of the greatest 'Gogglebox' quotes ever…

The World According To... 'Gogglebox'