Firefights fought to control the blaze, which shut Holborn tube station as well as the LSE, and saw 2,000 people evacuated.. The fire, thought to have been started by a faulty electrical junction, led to power surges and internet outages in the surrounding areas.
Flames erupted from the road via manholes, while the air turned black with smoke as onlookers reported chaos and struggling to breathe.
LSE told HuffPost UK via Twitter students from Grosvenor House accommodation were unable to return to their homes and were put up elsewhere.
A statement on the university's site read: "Following a major incident on Wednesday 1 April 2015 involving an underground electrical fire by the LSE campus on Kingsway, all LSE's central campus buildings including the Library will remain closed until further notice."
The London Fire Brigade said there have been no reports of injuries.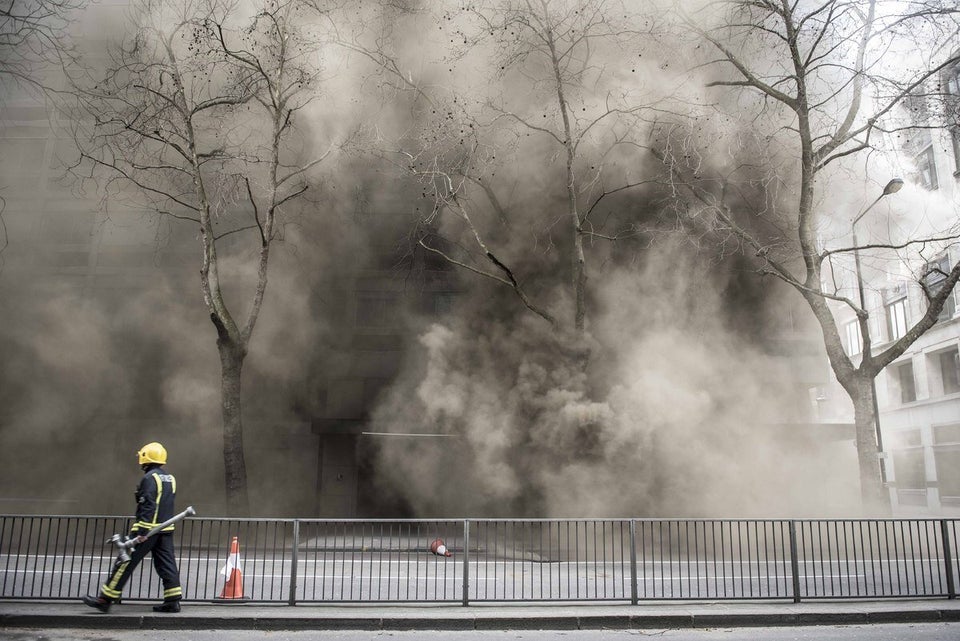 Underground Cable Fire