Move over yoga, because orgasmic meditation is the hot new class on everyone's lips.
And it focuses solely on female orgasm.
Orgasmic meditation (OM) is a wellness practice that claims to help couples reach a deeper level of connectedness with themselves - and each other.
The classes can take place privately or in a classroom setting with an OM practitioner to guide the meditation.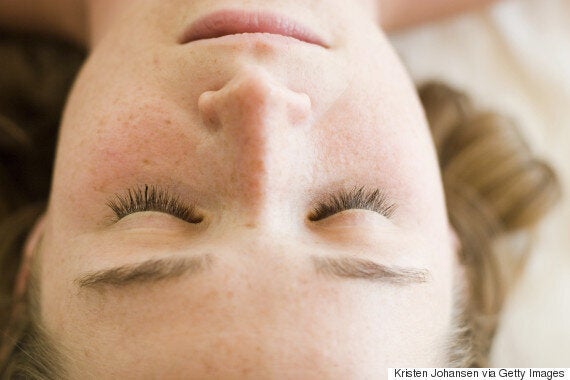 The practice itself involves a woman removing her underwear and lying down. Then, her partner will sit beside her and "lightly and deliberately" stroke her clitoris for 15 minutes.
The bottom line is that the sessions help to cultivate increased sensation, connection and a sense of wellbeing in the body for both the stroker and woman being stroked.
Justine Dawson, who is the director of OneTaste, reveals to the Daily Mail that she believes the attraction for orgasmic meditation is that it can offer a more conscious approach to sex and relationships.
Admittedly lying on the floor engaging in quite a personal activity while somebody watches does sound pretty terrifying. However, the mindfulness part is designed to zone all of that out.
Speaking to HuffPost UK Lifestyle, Dawson reveals that the kind of orgasm taught through OM is entirely different than the "conventional orgasm" we know of and that the classes are always partnered to allow the woman to totally let go and relax.
"It's more in alignment with how a woman's body actually works - following peaks and valleys but without a big goal which creates a lot of pressure for both men and women," she says.
"Every OM is set up the same way so participants can stop thinking, and instead follow the feeling, listen to their bodies, and be present," reveals Dawson.
"When it comes to discussions of orgasm, relationship and connection, I believe that most people are shy. But people come to the class regardless, because they know that good things take practice and just like your health or career, it's worth putting time and effort into your sex and relationships, even if it means being a little uncomfortable!"
And it's important, too. As Nicole Daedone, the entrepreneur behind OneTaste, finely puts it in her TED talk: "The female orgasm is vital for every single woman on the planet."
While it might sound a bit "out there", since starting up in the US, orgasmic meditation has now grown to the point where there are now over 10,000 practitioners worldwide - 2,000 of which are in the UK alone.
What's also interesting is that the classes attract mixed clientele - anything from couples in their early 20s, to people in their 70s and 80s.
"Some couples have been together for a year, others for 30 years," reveals Dawson. "There are all kinds of professional backgrounds - doctors, teachers, programmers, managers, artists, therapists."
But sex and relationships expert, Tracey Cox, isn't so sure that this kind of approach would be that effective.
"I like the fact that it teaches people to focus, look inward and listen to their bodies," she says. "But I think bringing yourself to orgasm in a room full of strangers might put most people - me included - off.
"I think it would appeal to people who are attracted to more spiritual sex, like Tantra. Not for everybody but thoroughly enjoyed by those are into it!"
There is also one major downfall to the practice - the cost.
Classes can set you back by £249 for a day-long session, which is slightly more pricey than your average yoga class.
Dawson, however, believes it's well worth the money. Likening the session to a half day spa experience or a new pair of shoes, she adds: "We're ready for a different approach - one that is more conscious. People want information on how to do that. And we offer it openly."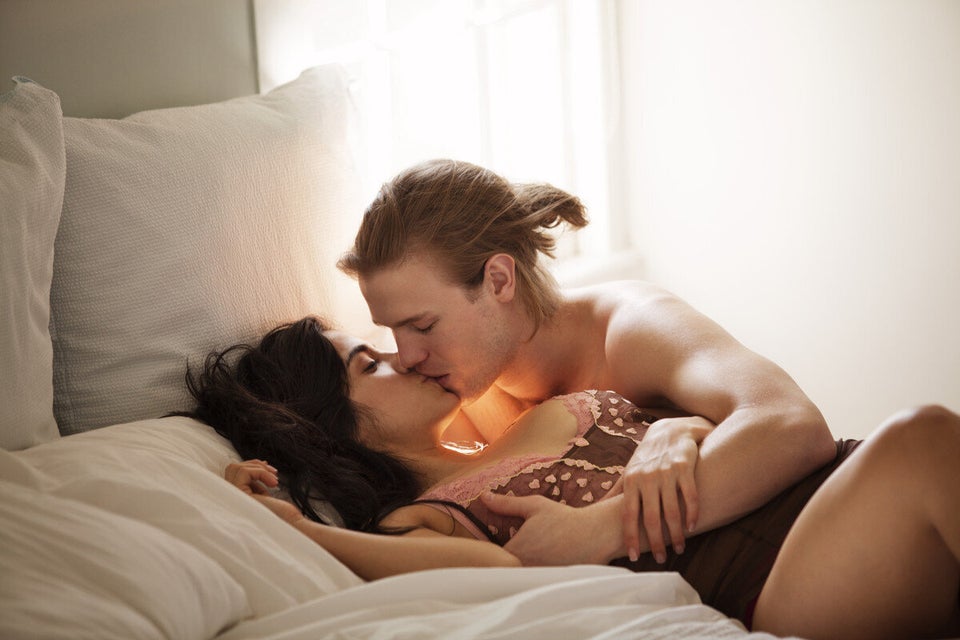 Top 10 Female Orgasm Myths