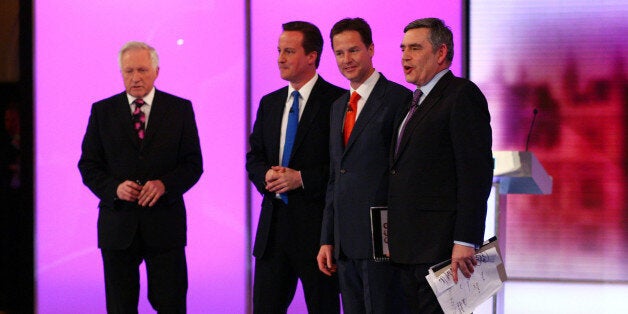 Theo Bertram used to work for Gordon Brown in Downing Street. Ahead of this evening's seven-way TV leaders' debate in Manchester, he has been tweeting his memories of preparing the then prime minister for his clash with David Cameron and Nick Clegg.
The 2010 debates were the first of their kind in Britain and as Bertram recalls, a lot of time went into rehearsals. Labour's debate team, which practised in hotel rooms during the campaign, included Alistair Campbell, Peter Mandelson and Bertram.
You can read Bertram's tale below. Scroll down within the widget to read more.