Two Amur tigers have been enjoying Easter treats in the bank holiday sunshine at their safari park home, including dead rabbits. The animals, who live at Blair Drummond Safari Park near Stirling, were given the treats as part of their daily enrichment schedule. Genghis, a 19-year-old male, was first to investigate a beef-filled ostrich egg which had been placed out on a floating pontoon, while Bella, a 12-year old-female was quick to pull down the eggs suspended in the trees.
Head keeper Craig Holmes said: "Although the antics of our tigers were great fun for the public to observe, it has a very serious place in the continued enrichment of our tigers' lives. Providing mental and physical stimulation on a daily basis is essential in achieving high welfare standards."
The Safari Park has recently developed a new enclosure for its tigers. Tiger Ridge is an all purpose rock formation, complete with cave and waterfall at the centre of their new home. Amur tigers are predominantly native to Russia's Far East and China. They are found in the snowy mountainous regions where their thick fur helps them to insulate heat. It is thought that there are only 300-400 wild Amur tigers left in the wild.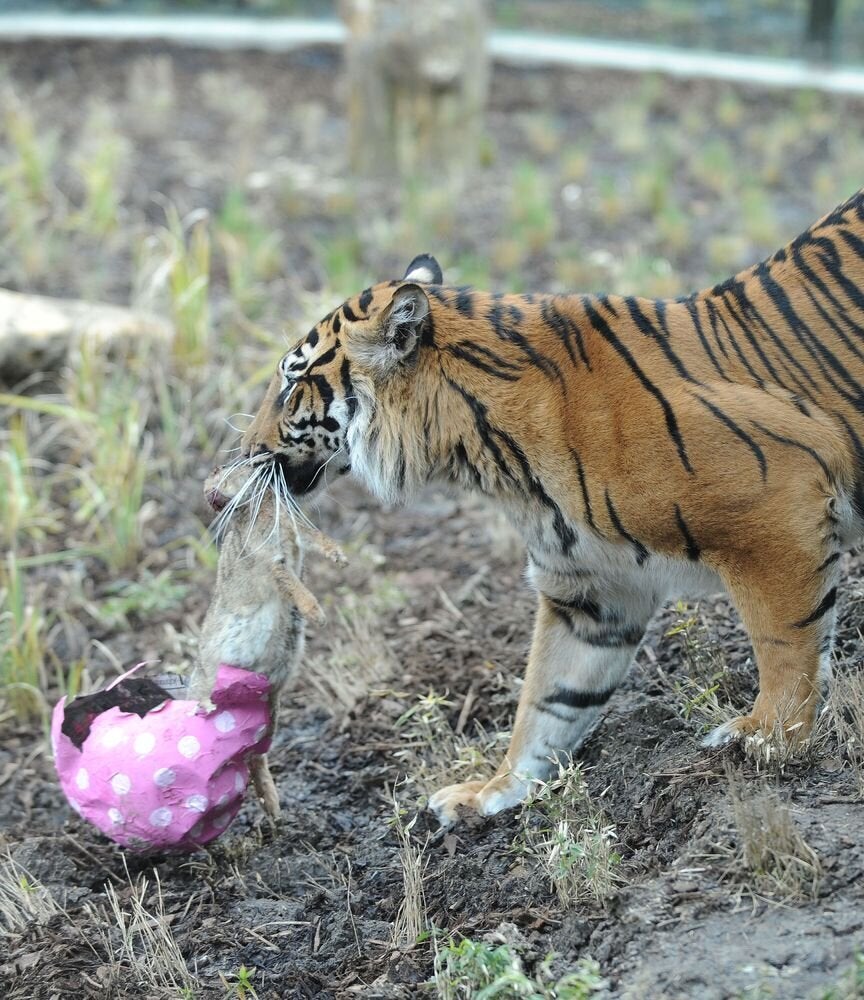 Tiger Treats For Easter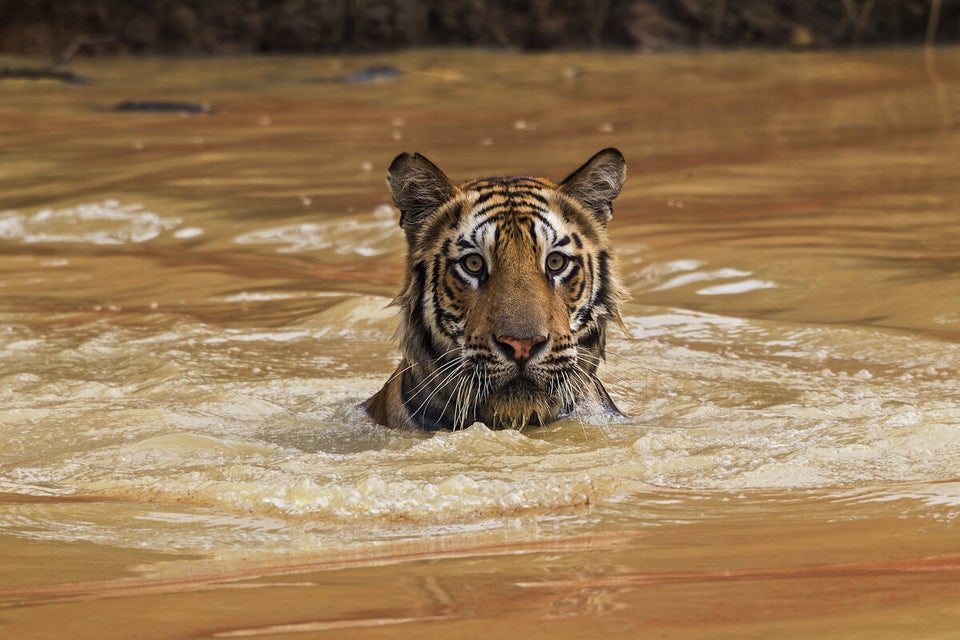 Tigers Forever