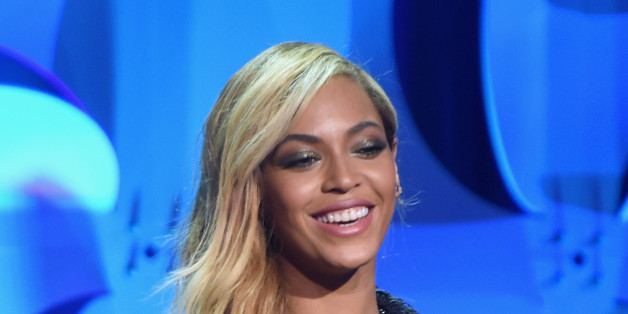 Jamie McCarthy via Getty Images
A super-Beyoncé fan has had a taste of her own fame after setting her boyfriend an exam on the bootylicious singer to figure out whether they were well suited for each other.
The boyfriend proved he was crazy in love and passed with flying colours, meaning the fan didn't have to join the single ladies just yet.
@Fergyonce, who likes to be known as Yoncé for short (and also goes by her real name Allie Davis), posted pictures of the exam on Twitter, and the rest was sweet dreams.
I gave my boyfriend a Beyoncé exam to make sure we can stay together. He passed. pic.twitter.com/Lqv3VEKWFx

— Yoncé (@Fergyonce) April 6, 2015
The Beyoncé exam was funny but I had more fun decorating his room with Beyoncé posters for April Fools day pic.twitter.com/dq45htN0MC

— Yoncé (@Fergyonce) April 7, 2015
The Beyoncé test literally took 5 minutes to write and I did it because I was bored and I like to mess with my boyfriend.

— Yoncé (@Fergyonce) April 7, 2015
Allie's significant other has presumably been deemed irreplaceable after his sterling performance on the test - and no doubt the couple will be together until the end of time.
The questions on the test were tough, but Allie's boyfriend was left to work it out, with questions including: "Briefly explain the Solange Knowles elevator incident", and "please list the first names of at least three One Direction members (last names are extra credit).
The 21-year-old's exam has had almost 200,000 views, but has faced critics too, who have labelled her somewhat of a diva with an ego.
"Heed the warnings" I am cackling 😂😂😂😂 pic.twitter.com/EuPxccLDv5

— Yoncé (@Fergyonce) April 7, 2015